School Trips to Berlin
Berlin is a flourishing cosmopolitan city with so much to see and do, whether your focus is art, history, psychology, business or language.
The city boasts some of the most impressive monuments you are likely to see in Western Europe, most with an incredible story behind them: the Brandenburg Gate, Reichstag, Holocaust Memorial and Berlin Wall included. Visually the streets are decked with art and sculpture in many forms, which means there's no such thing as a dull walk around the city centre.
There are also scores of museums that feature all kinds of captivating exhibits and events. School trips to Berlin are jam-packed with chances to learn and have fun, perfect for classes of any age or interest.
We pride ourselves on designing Berlin school trips that ensure young people get the absolute most out of their visit and that make life easier for teachers – before, during and after the trip. Have a look at some of our most popular options below…
Browse our curriculum-linked school trips in Berlin
Experience the excitement of Berlin in our 2-minute video
Berlin trip highlights - our groups recommend…
See the sites and discover Berlin's history on a walking tour
Visit the legendary border crossing point at Wallmuseum-Haus at Checkpoint Charlie
See how East and West Berlin were divided for 28 years at the Berlin Wall
Gain an understanding of WWII events at the Sachsenhausen Memorial
Embark on a journey through 300 years of history at the Brandenburg Gate Museum
Immerse yourself in daily life during the Communist era in East Berlin at the DDR Museum
Uncover the terrors and crimes of the Nazi era at the Topography of Terror
Take in views at the TV Tower and find out how it is part of German history
See an excellent example of Nazi architecture at the Olympic Stadium, built in 1936
Berlin school trip experts
There's a lot to contend with when travelling abroad, and many teachers find the service of NST's Berlin City Representatives invaluable. We can arrange for your representative to meet you on arrival, assist you with hotel check-in, advise on points of interest and public transport and provide your group with 24 hour emergency assistance. With NST, you can be safe in the knowledge that you'll never be on your own on your school tour.
They'll also be happy to discuss your programme of visits, offer an insight into your destination and suggest popular evening activities too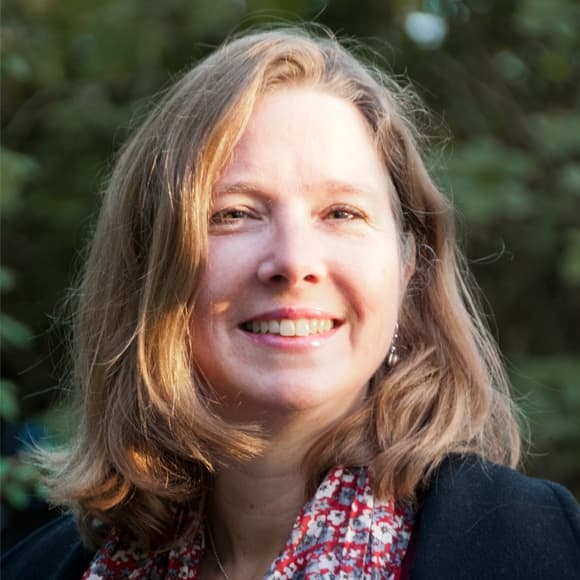 Planning your first school trip?
If you're planning your first school trip, our essential guide will take you through each step of the process...
Choosing your destination
Gaining approval from your Local Authority and/or your Head
Promoting your tour in school
Confirming your booking
Tailor-make your tour
Completing your risk assessments (including a sample risk assessment)
Quick reference timeline
Pre-tour checklist
Additional support, resources & information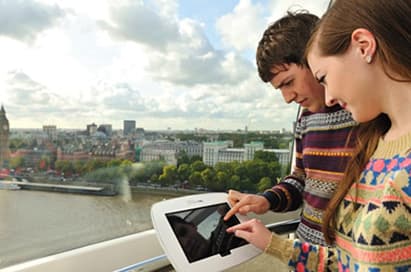 With NST, you'll get your own dedicated, knowledgeable Tour Co-ordinator who'll work with you from start to finish. You'll benefit from their unrivalled destination knowledge, and their experience gained from working with many other groups too. They'll tailor-make your itinerary from scratch and take care of everything for you: - Pulling together an itinerary that runs smoothly - Planning the right balance of visits every day with realistic timings - Pre-arranging and pre-booking your visits, entrance tickets, passes and meals You'll receive your final itinerary a full 4-weeks before you travel too.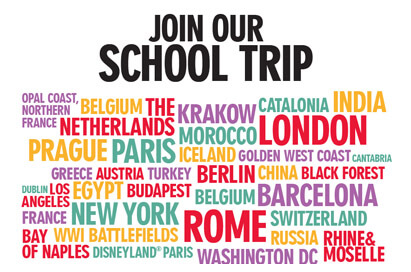 FREE school trip promotion pack
We'll support you and provide everything you need to advertise your school trip around school and to parents. Our free school trip promotion pack consists of: - Parents' letter & permission slip template for you to complete A3 posters to promote your trip around school - PowerPoint presentation templates which you can tailor to your own needs - Parents' leaflets covering how NST manage safety, financial protection and details of our travel insurance - Online parents' video which showcases the benefits of taking a school trip For selected destinations, we'll provide a trip launch web page using video footage and imagery. This web page is provided by a weblink and can be shared with pupils and parents in many ways.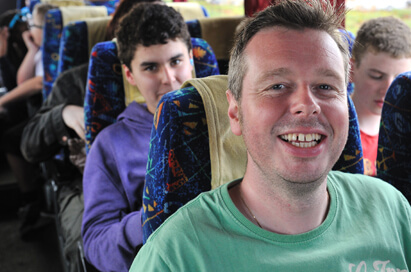 Risk assessment support including preview visits
Risk assessment support including preview visits
Risk assessment plays a vitally important part in the planning and organisation on any school tour.
Our risk assessment guide aims to help you understand more about your obligations and how you can more effectively manage group safety on your next educational visit and provide you with risk assessments for your trip.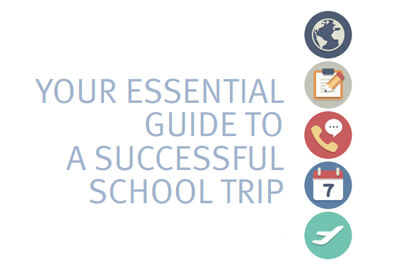 Planning first school trip
Organising your first school trip can appear to be a daunting process. If you're planning your first school trip, our guide will help to take you through each step of the planning process, answering frequently asked questions and providing tips and support along the way. Our helpful guide covers the following: - Choosing your destination - Gaining approval from your Local Authority and/or your Head - Promoting your tour in school - Confirming your booking - Tailor-make your tour - Completing your risk assessments (including a sample risk assessment) - Quick reference timeline - Pre-tour checklist View our essential guide to a successful school trip here.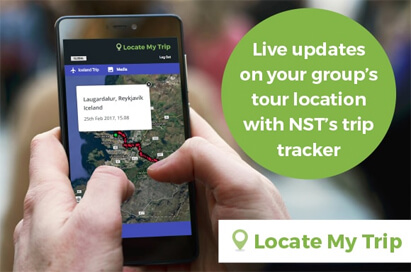 Get live updates on your group's tour location
NST's new trip tracker, Locate My Trip, is the easy, convenient way for your school to follow your group's location whilst on tour. Our app has been specifically designed to provide reassurance to both parents and teachers. Watch our short Locate My Trip video here.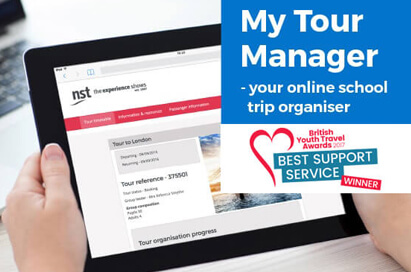 Your online school trip organiser - My Tour Manager
Save time and stay on track with your school trip admin with our online orgnaniser - designed to help busy teachers like you. With My Tour Manager, you'll be able to download FREE resources and access trip paperwork online and in one place. Your personalised checklist details what you need to do and by when, plus you'll receive fortnightly reminders too. What's more, you can take all your trip documents on the go whilst on your tour with our app, My Tour Manager-On-the-Go. Find out more and watch out short My Tour Manager video here.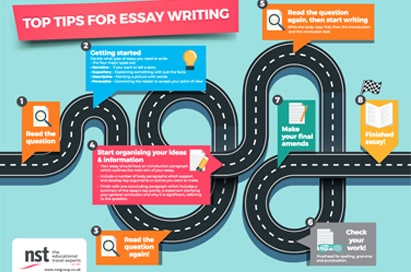 We've created a range of free resources and educational posters to brighten up your classroom! Take a look at our downloadable posters here.
Looking for protection on your next school trip?
Booking with a school travel company is the best way for you to protect parents' money and give yourself peace of mind.

Don't forget – if your school arranges transport, accommodation and other services directly, you'll be liable under the Package Travel Regulations – meaning you'll have all the responsibilities of a travel company, both legal and financial.
Financial protection from the moment you book
NST are fully bonded:
Managing safety on school trips
For your protection, NST's independently audited Safety Management System covers:
24-hour emergency cover
Audited accommodation & transport
Excursions & school visit assessment
Group leader preview visits to assist with risk assessment planning
We are LOtC Council's Quality Badge assured
The Department for Education advising schools to always to look for the LOtC Quality Badge when finding a school travel provider.