School Trips to Malta
In the centre of the Mediterranean lies Malta; an archipelago famous for its rich and diverse history.
It is Malta's past which makes it such a popular school trip destination. The archipelago's position in the Mediterranean Basin made it an important naval base, meaning it has been held by several famous empires, civilisations, and kingdoms over the course of history, from the Greeks and Romans, to the Normans, Napoleon, and the British Empire.
And with architecture stretching back to the stone age, a popular tourism industry, and the perfect year-round climate, Malta is as interesting for its geographical themes as it is history.
Music tours to Malta are a popular choice, with the island's array of picturesque villages, concert squares, and grand halls providing a beautiful setting for a group performance.
An educational visit to Malta therefore provides students with the opportunity to experience, witness, and learn about a wide range of subjects. If you would like to explore your options and learn more about organising a school trip to Malta, then please get in touch with one of our team on 0845 293 7970.
Our groups love...
Valletta
Malta's jewel and capital, filled with beautiful open squares and fascinating architecture, is a UNESCO World Heritage site. Malta's ancient and diverse past is on full display in the capital, and the city was justly awarded the European City of Culture for 2018.
Palace Square Valletta
The Palace Square is dominated by the Grand Master's Palace and is centrally located within the capital city. This is a great, popular venue for live performances. The square is suitable for bands, choirs and orchestras, with plenty of space and seating facilities in the surrounding area.
Marsaxlokk Village
This traditional fishing village in South East Malta is a beautiful, picturesque setting for bands, choirs, and orchestras to perform.
Is-siggiewi Church
A place steeped in history, this imposing baroque church resides in a south-western Maltese village. Orchestras and choirs looking for a venue during a music tour of Malta will love the opportunity to perform here.
In-Naxxar Church
Music groups also have the opportunity to perform at the Church of the Nativity of Mary in Naxxar. The present church was built between 1616 and 1630.
Gozo
Gozo, the second-largest island of the Maltese archipelago, is an open history book. With ample evidence of stone-age settlers immigrating to the island for the first time in 5900 BC, the island is well known for its ancient ruins and represents a unique opportunity to learn about humanity at the dawn of civilisation.
The Malta Experience
The Malta Experience breaks down the long, complex history of Malta into a fun, engaging way for your group. This is an hour long visit situated in Valletta which is sure to leave your students in awe.
Water Park
Sometimes, a bit of fun is all that's needed. The Splash and Fun Water Park offers a fantastic day out for the entire group. From the adventurous 120m long tube slide to the laid back lazy river, there is something on offer for everyone.
Expert trip planners
Many schools use NST's help to visit Malta every year, and members of our team regularly visit the archipalego to really get to know the ins-and-outs of each island, from logistics and attractions to our range of student-friendly accommodation. Your dedicated Tour Co-ordinator will use their knowledge of Malta to create an itinerary that's tailor-made, perfectly timed and meets your exact school travel needs. They'll be able to share their first-hand experience, suggest options you might not have considered and give you insight into the feedback other teachers have given us too.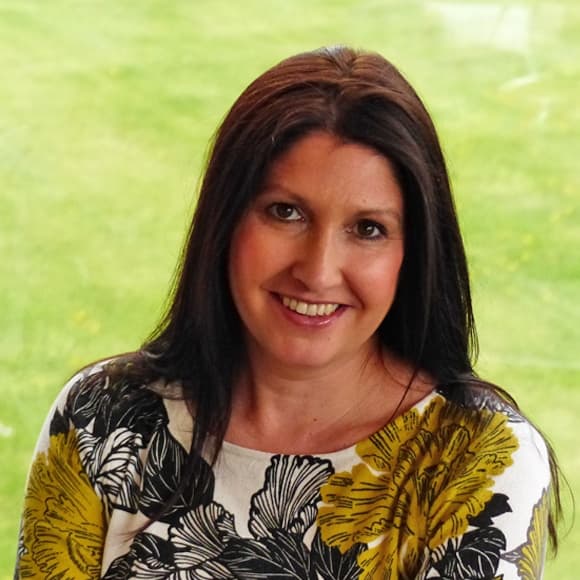 Planning your first trip?
If you're planning your first school trip, our essential guide will take you through each step of the process...
Choosing your destination
Gaining approval from your Local Authority and/or your Head
Promoting your tour in school
Confirming your booking
Tailor-make your tour
Completing your risk assessments (including a sample risk assessment)
Quick reference timeline
Pre-tour checklist
Additional support, resources & information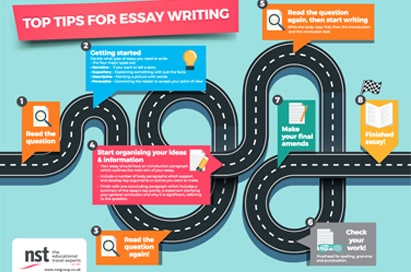 Free Classroom Resources
We've created a range of free resources and educational posters to brighten up your classroom!

Take a look at our downloadable posters here.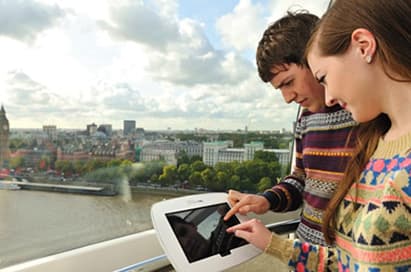 Tour Planning Service
With NST, you'll get your own dedicated, knowledgeable Tour Co-ordinator who'll work with you from start to finish. You'll benefit from their unrivalled destination knowledge, and their experience gained from working with many other groups too. They'll tailor-make your itinerary from scratch and take care of everything for you:

- Pulling together an itinerary that runs smoothly
- Planning the right balance of visits every day with realistic timings
- Pre-arranging and pre-booking your visits, entrance tickets, passes and meals

You'll receive your final itinerary a full 4-weeks before you travel too.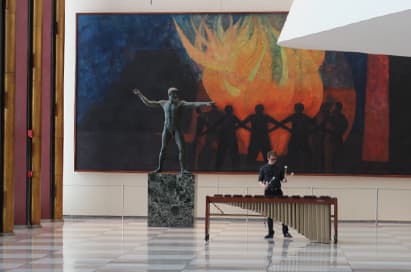 Free Promotion Pack
We'll support you and provide everything you need to advertise your school trip around school and to parents. Our free school trip promotion pack consists of:

- Parents' letter & permission slip template for you to complete A3 posters to promote your trip around school
- PowerPoint presentation templates which you can tailor to your own needs
- Parents' leaflets covering how NST manage safety, financial protection and details of our travel insurance
- Online parents' video which showcases the benefits of taking a school trip

For selected destinations, we'll provide a trip launch web page using video footage and imagery. This web page is provided by a weblink and can be shared with pupils and parents in many ways.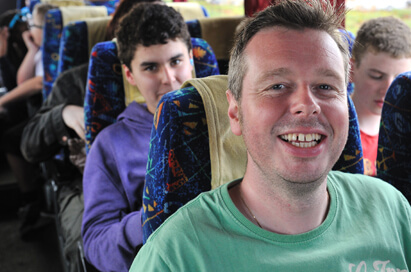 Risk Assessment Support
Risk assessment plays a vitally important part in the planning and organisation on any school tour.

Our risk assessment guide aims to help you understand more about your obligations and how you can more effectively manage group safety on your next educational visit and provide you with risk assessments for your trip.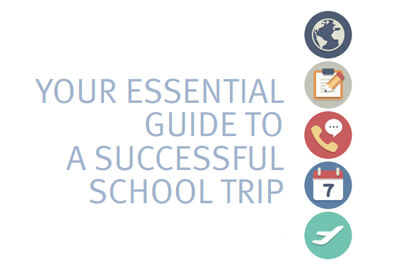 Planning Your First Trip
Organising your first school trip can appear to be a daunting process.

If you're planning your first school trip, our guide will help to take you through each step of the planning process, answering frequently asked questions and providing tips and support along the way.

Our helpful guide covers the following:

- Choosing your destination
- Gaining approval from your Local Authority and/or your Head
- Promoting your tour in school
- Confirming your booking
- Tailor-make your tour
- Completing your risk assessments (including a sample risk assessment)
- Quick reference timeline
- Pre-tour checklist

View our essential guide to a successful school trip here.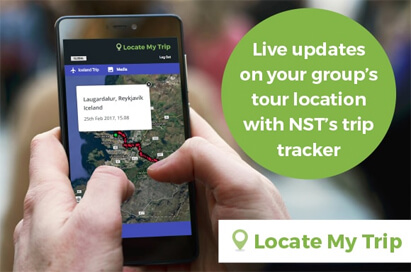 Get live updates on your group's location
NST's new trip tracker, Locate My Trip, is the easy, convenient way for your school to follow your group's location whilst on tour.

Our app has been specifically designed to provide reassurance to both parents and teachers.

Watch our short Locate My Trip video here.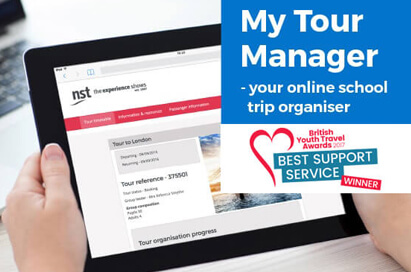 My Tour Manager
Save time and stay on track with your school trip admin with our online orgnaniser - designed to help busy teachers like you.

With My Tour Manager, you'll be able to download FREE resources and access trip paperwork online and in one place. Your personalised checklist details what you need to do and by when, plus you'll receive fortnightly reminders too.

What's more, you can take all your trip documents on the go whilst on your tour with our app, My Tour Manager-On-the-Go.

Find out more and watch out short My Tour Manager video here.
Why choose NST...
If you're planning your first school trip, our essential guide will take you through each step of the process...