Geography school trips
With a wide range of fascinating destinations to choose from, our programme of school geography trips will enable your pupils to discover the exciting world of geography outside the classroom.
Each destination has been chosen with your school curriculum in mind. Therefore, whatever your learning objectives, we have a range of geography trips to suit your needs and your budget. So, where shall we go?
Browse our geography school trip destinations
Our most popular geography school trip destinations...
The Bay of Naples
A geography school trip to the Bay of Naples provides a great opportunity to study key themes at GCSE and A-level, including tectonic processes, tourism, hazard management, coasts and industry. This exciting geography field trip programme includes visits to Pompeii, the Phlegraean Fields, Capri and the Amalfi Coast - not to mention Mount Vesuvius! View details...
Iceland
For pupils studying the ongoing impact of glaciation and vulcanicity, a geography trip to Iceland provides a unique opportunity to witness a rare phenomena, from dramatic volcanic lunar landscapes and spouting geysers, to diverging plates, glaciers, and outwash plains! Our geography school trip highlights include the Blue Lagoon, Golden and South Circle Adventure and the Northern Lights. View details...
Take a look at one of our geography adventures...
Explore the world with our Field Studies Guides...
Equipped with first-hand knowledge of the culture, climate, history and subject knowledge of geography and geology, our expert guides will assist with programme delivery, tailoring your group's experience to suit your specific learning needs.
Your guide will contact you ahead of your geography trip for a pre-tour discussion, assist with teaching, guiding, and practical investigation, whilst also providing advice, support and assistance with on-tour logistics.
Our Field Studies Guides are available in Iceland, the Swiss Alps, the French Alps, the Bay of Naples, Sicily and Northern Ireland.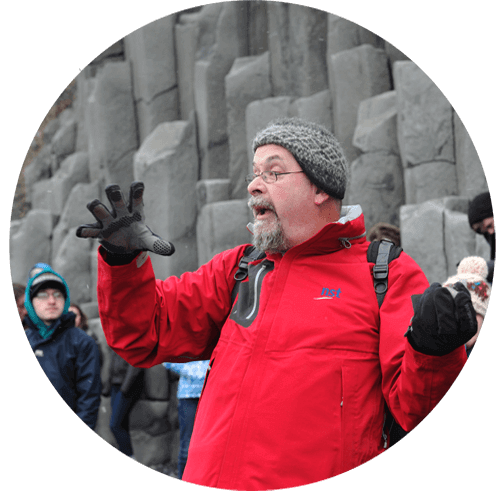 Additional support, resources & information
Planning your first school trip?
If you're planning your first geography school trip, our essential guide will take you through each step of the process...
Choosing your destination
Gaining approval from your Local Authority and/or your Head
Promoting your tour in school
Confirming your booking
Tailor-make your tour
Completing your risk assessments (including a sample risk assessment)
Quick reference timeline
Pre-tour checklist
Speak to one of our school travel experts
Our team of school travel experts have unrivalled destination knowledge and experience so they can help to bring your tour ideas to life and might even suggest options you hadn't already thought of too! So get in touch today and we'll help to create a bespoke, budget-friendly tour itinerary to meet your specific learning requirements.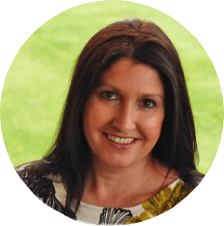 Here's why thousands of teachers choose NST each year...
What teachers are saying about us...
"I would like to thank NST for a fabulous geography school trip to the Bay of Naples. Our students stated that it was a life changing experience."
Stephen Till, Head of Geography at Stanground Academy
"This was the first time that we have organised a geography trip to Iceland. From the first minute, I have been delighted with the help and support from all of the staff at NST. They have all made my life so much easier and provided me with lots of information to help with our decision making. I cannot thank NST enough."
Matthew Smith, Assistant Head at Nicholas Chamberlaine School
"Our Field Studies Guide, Rob, was absolutely excellent in every way during our geography school trip! He was thoroughly knowledgeable about everything that Iceland had to offer."
Emma Hartley, Geography Teacher at St Swithun's School
"Our Field Studies Guide, Claire, was truly excellent. A phenomenal asset to NST. Excellent knowledge, fantastic with the children and very skilled at thinking on her feet to ensure a faultless visit (including adding extra stops and re-ordering some stops to avoid major tourist traffic). Cannot praise her highly enough and would definitely wish to have her again on our next geography trip."
Richard Ledingham, Head of Geography at Wellington School
"We have done a lot of geography school trips and had a number of guides, but Martin is up there with the best of them. Organised, good with the students, excellent subject knowledge and really engaged our students. He is a big part of the reason we would look to come back to NST again."
Miranda Banwell, Geography Teacher at Huish Episcopi Academy
"The students and staff thoroughly enjoyed our geography school trip to the Bay of Naples. The itinerary was fun-packed and educational. The students crammed in a lot in a short space of time."
Matt McKinney, Head of Geography at The Warwick School