Worldwide cultural & enrichment experiences
We have put together a great choice of themed itineraries in all our exciting destinations, which are ideal for enrichment week, a cultural tour or a group bonding and reward trip - all of which can be adapted to suit your specific objectives.
School trips are a golden opportunity to inspire curiosity and stronger relationships among teenage groups beyond the four walls of their usual classroom.
These trips build interpersonal skills by encouraging young people to step outside of their comfort zone, meet interesting people, try new things and understand more about the world we live in. The connections made on a cultural school trip – whether personal relationships or cultural understanding – often last for far longer than the time actually spent away.
Learn more about our cultural trips to Europe
From our very own capital city London, we have a range of cities throughout Europe to suit every budget and every interest. As well as being great fun, the visits in these cities will offer pupils the opportunity to cover many aspects of their curriculum in a short space of time!
Berlin is one of Europe's most historic cities and has evolved to become vibrant and cosmopolitan with educational and cultural visits. A school trip to this lively city will give pupils a greater understanding of German life, past and present. History groups can gain insight into the Cold War and the Holocaust. German language pupils will be immersed in the culture of German life, helping to reinforce classroom-based learning and enhance language skills.
A JOURNEY INTO THE PAST & PRESENT
Combining its classical heritage with the trappings of a modern city, Rome is a fascinating destination to visit. Its centre is sufficiently compact to accommodate walking tours while its extensive and excellent metro system also affords easy access to the superb range of museums, monuments and tourist attractions, making it perfect for enrichment week or a cultural tour. Only by visiting Rome can you really understand the splendour and decadence of 'The Eternal City' and is certain to leave your pupils feeling inspired.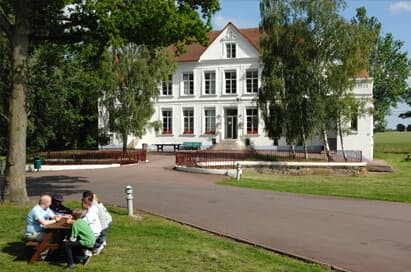 CULTURE, CUISINE & CONVERSATION
NST's exclusive school group accommodation - Château d'Ebblighem, situated on the Opal Coast, Northern France is ideal for small groups through to whole year groups - perfect for a year 7 bonding trip, Christmas markets or enrichment and activity week.
A school trip to the cosmopolitan city of Barcelona certainly won't disappoint! This seaside city is steeped in history, offering a diverse range of educational visits and language enrichment experiences. The rich history of the city, as well as the talents of its artists including Gaudí, Picasso and Dalí, is visible throughout the city's many museums, landmarks and attractions, perfect for a cultural trip or enrichment and activities week. We can provide free educational resources which are perfect for language enrichment.
Trips to once in a lifetime destinations
We know that organising a school trip for an entire class or more can be quite a challenge. Having worked with thousands of schools over the years, NST has the experience to support schools before, during and after their tour – and take the hassle out of the teacher's hands.
We offer first-rate school trips to over 150 destinations worldwide. Get in touch today to find out how we could help you.