Latest offers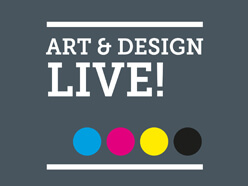 4 Designers Event - London - February 2019
Inspire their future career at our 4 Designers event in London. Learn more here.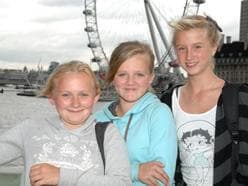 Enjoy our loyalty reward
Save £5pp from your first consecutive year of travel onwards. Click here for more information.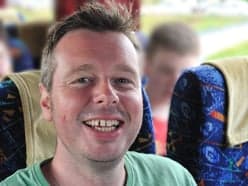 Free inspection visit
Qualify for a 2 night complimentary stay for 2 people in your chosen destination. Find out more.
Berlin Art & Design School Trips & Tours
An art school trip to the vibrant and cosmopolitan city of Berlin offers a wealth of art and design opportunities from world-class galleries to the the open-air Berlin Wall East Side Gallery.
This historic city offers groups a choice of educational and cultural visits. Here, your pupils will learn how Bauhaus influenced the nature of design and architecture in the 20th century in this trendsetting, cultural capital city. Berlin has become a hot spot for the international art world. Few other cities have such an extensive and concentrated art scene that's as varied and original. Plus, as Berlin experts, NST can offer you the best accommodation, visits and transport options to get around this vibrant city during your study tour.
3 nights' B&B accommodation
Return flights and overseas airport transfers
Services of NST Berlin Representative to assist with check-in and provide 24hr assistance
Extensive group travel insurance
1 in 10 free place ratio
Price shown is based on 25 paying passengers departing from a London airport between in February 2019 and is subject to availability.
---
On-tour support includes...
Additional on-tour support available...
Pre-booked meals at great group prices

---
Accommodation
Popular options in Berlin
Berlin
This is only a sample of our entire range, so for expert advice on accommodation to suit your group's specific needs, speak to one of our Educational Travel Advisors.
---
Top visits
Housed in a former railway station, this museum opened in 1996 as the Museum for Contemporary Art, and is part of Berlin's Nationalgalerie. The collection focuses on art since 1960, including the ever-popular Erich Marx collection.
Situated on the Museum Island, the museum is subdivided into the Antiquity Collection, the Middle East Museum, and the Museum of Islamic Art.
The view from the top of this cathedral offers a wonderful sketching opportunity for your pupils.
One of the newest museums in the German capital which collects art - both local and international - dating from 1870 to the present day. Fine art – painting, graphics, sculpture, multimedia – photography, architecture and artists' archives make up this fascinating collection.
The Museum für Fotografie (Museum of Photography) is a magnet for art enthusiasts all over the world, presenting exciting exhibitions on diverse topics in the history of photography.
Graffiti & Street Art Workshop & Tour
Take to Berlin's streets and discover some of the latest and greatest examples of street art, graffiti and mural art in this famous capital of urban art. On your tour you'll take a detailed look at over 50 local and international artists on the streets and in the studios of local artists. Your guide will be a street artist and they will show you some of the best stencil art, throw
ups, mural art, paste ups, tagging, adbusting, heaven spots, burners and installations, while teaching your pupils who is behind the art and what their motivations are. The art changes rapidly in the streets so there is always fresh work and you might even get the chance to see an artist doing a piece live.

You'll then get to take part in a workshop where you'll receive instructions on various street art and graffiti techniques from both local and international artists. Pupils will then get to make their very own piece to take home with them.
Take a tour of this now redeveloped, famous sporting venue, originally built for the 1936 Olympic Games, made famous by Jesse Owens' four gold medals.
Groups can visit the fabulous cinema at Potsdamer Platz. Bowling Am Schillerpark This bowling alley is the most popular of four available in Berlin.
The large indoor market in the centre of the city is an ideal place to put language skills to the test and pick up a bargain or two.
Get on board and experience the heart of Berlin from the water. A great way to see the city!
Located at the very heart of the city on the Alexanderplatz, the Berlin TV tower is part of German history: in the sixties the East German government had the TV tower built to demonstrate the strength and efficiency of the socialist party system. Today the tower, Berlin's highest structure, shapes the skyline of the German capital city and has fantastic views - and serves as a landmark of the reunited Germany. Your group can pinpoint the many landmarks and attend the free exhibition.
The Alte Nationalgalerie is home to Romantic and Impressionist masterpieces, as well as a world-class collection of works by Adolph Menzel. The museum's collection dates back to a gift from the banker Johann Heinrich Wilhelm Wagener to the Prussian state in 1861, a donation of 262 works with an emphasis on Belgian history painting and the Düsseldorf school.
After the Berlin Wall came down in 1989, hundreds of artists from all over the world gathered and transformed the eastside of the Wall with their paintings, giving the Wall a new face in a new time. Known as The East Side Gallery, this section of the Wall is a special place where art has become the expression for a unique point in time of the history of a separated Germany. It is a meeting point that talks about an old Berlin and a new Berlin, a separated and a unified Germany.
---
Evening activites
Bowling

Ice skating

...and much more!
---
Transport
Available from any location in the UK, our executive coaches are fitted with seatbelts, toilet facilities, air conditioning, DVD and reclining seats.

Coach
We can arrange for your group to fly from a range of UK airports and we'll work with you to plan your route at the best value possible.

Flight
---
Giving you full support throughout
Before your tour
Your own dedicated NST contact
Bespoke tour itineraries
Unrivalled local knowledge & expertise
Curriculum linked visit programmes
Great value for money - no hidden costs
Free group leader inspection visits
Risk assessment guidance
Safety assured, transport, accommodation and visits
Whilst you're away
Free educational resources
Group-friendly accommodation
Exceptional standards of coaching
On-tour support from our reps on the ground
Support & assistance from our specialists guides throughout your tour
24/7 support just a call away
Extensive group travel insurance
On your return
Priority rebooking services
Rewarding your loyalty with our reward scheme
You say, we listen - we're committed to continuously improving our tours
School travel company of choice since 1967