School Trips to Ireland and Northern Ireland
As our nearest neighbour, Ireland offers teachers a chance to supply their students with a truly brilliant learning experience across a wide variety of subjects without going too far from home.
The stunning coastal scenery in Northern Ireland, from the famous Giant's Causeway to Whiterocks Beach, is a geographer's dream. Here, students will see evidence of all key study themes, including landform processes, volcanic features, coastal erosion, glaciation, and the impact of tourism.
In Dublin, the classroom curriculum of Irish history is brought to life. The capital of the Republic of Ireland has been at the centre of Irish nationalism since the late 18th Century. Sites such as Kilmainham Gaol, Glasnevin Cemetery, and Dáil Eireann help students to visualise and understand more about the figures who helped to shape Ireland's history.
Whilst in Derry, budding musicians will have the chance to take part in the city's Choral Festival; a fun five-day festival of concerts, workshops, and activities.
With so much to see and do, Ireland is a fantastic learning and bonding experience for your entire group. And to make sure you get true value, we'll work with you to design a bespoke itinerary which perfectly complements your curriculum.
If you would like to talk through your options regarding an educational tour to Ireland, please get in touch with our team of school travel experts today on 0845 293 7970.
Our trips in Ireland...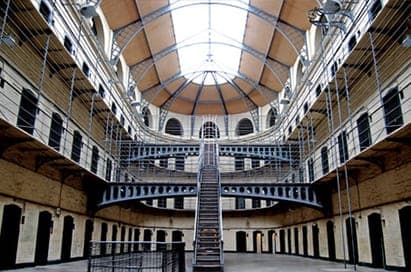 Dublin
The capital of the Republic of Ireland offers students an exceptional opportunity to learn all about Ireland's past, present and future in a culture-rich and fun city.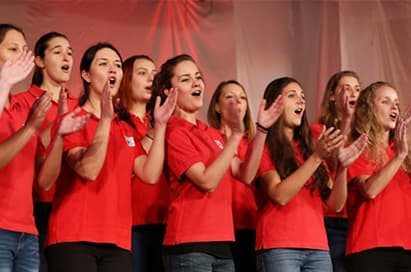 Derry
At one end of the famous Causeway Coastal Route lies Derry, a city of great historical significance in Northern Ireland. Students have the opportunity to learn the city's history, enjoy the stunning architecture, and even take part in the annual Choral Festival.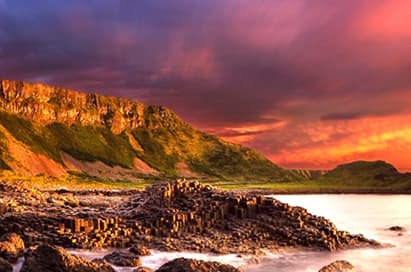 Northern Ireland
With exceptionally beautiful and highly popular coastal regions, Northern Ireland is a fantastic location for a school trip.
Expert trip planners
Hundreds of groups travel with NST to the island of Ireland every year, and members of our team regularly visit the entire island to really get to know the ins-and-outs of each area, from logistics and attractions to our range of student-friendly accommodation. Your dedicated Tour Co-ordinator will use their knowledge of Ireland and Northern Ireland to create an itinerary that's tailor-made, perfectly timed and meets your exact school travel needs. They'll be able to share their first-hand experience, suggest options you might not have considered and give you insight into the feedback other teachers have given us too.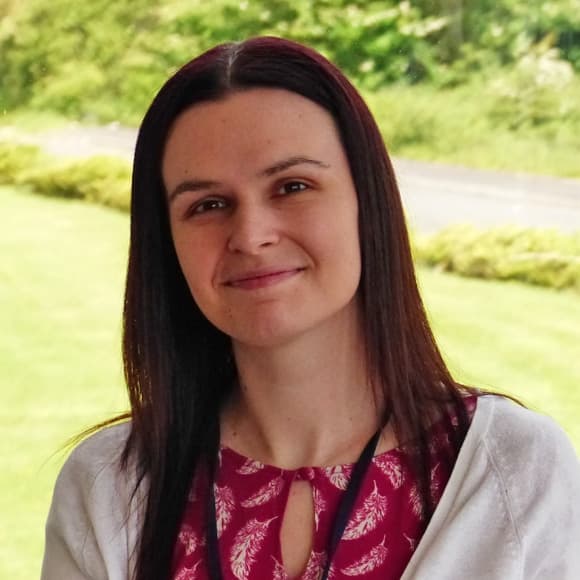 Our groups love...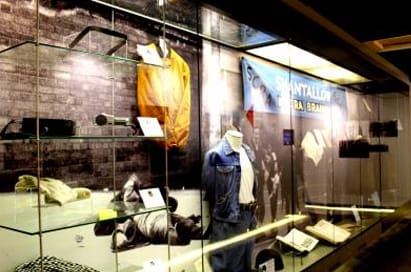 Museum of Free Derry
Visit will include a guided tour of the exhibition, which outlines the people's story of government oppression, the struggle for civil rights, the Battle of the Bogside, internment, Free Derry and Bloody Sunday.
Giant's Causeway
Students will take a short walk down to the Causeway to marvel at the 400,000 interlocking basalt stone columns left by volcanic eruptions over 60 million years ago. Here, groups can immerse themselves in the geology of the area: investigating intrusive and extrusive volcanic features, coastal processes and landforms, and also consider the human impact of the site. Students can then explore the state of the art visitor centre where they can engage with the interactive exhibition.
Whiterocks Beach
Whiterocks Beach enjoys a stunning coastal location. The soft, sedimentary rocks have been carved through centuries into a labyrinth of caves and arches allowing for the investigation of landforms such as sea stacks and arches.
Titanic Museum
Visit the world's largest Titanic visitor experience at this fascinating museum in Belfast. Students don't just learn, they become enthralled by full scale replicas and visually stunning displays through nine interactive galleries.
Kilmainham Gaol
One of the largest unoccupied gaols (jails) in Europe covering some of the most heroic and tragic events in Ireland's emergence as a modern nation from 1780s to the 1920s. Attractions include a major exhibition detailing the political and penal history of the prison and its restoration.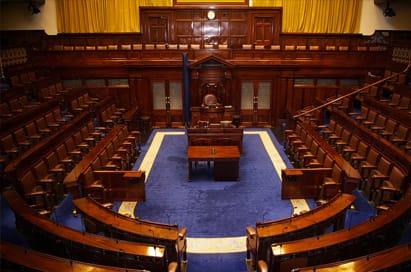 Dáil Eireann
Take a guided tour of the Houses of the Oireachtas where the guides will relay their historical and educational knowledge of both the building itself and the workings of the two houses.
Glasnevin Cemetry
The tour visits the final resting place of Daniel O'Connell, Michael Collins, Eamon DeValera, Charles Stewart Parnell, Countess Marcievicz and many of the other men and women who have shaped Ireland's history. A new state of the art museum will complement the tour.
Planning your first trip...
If you're planning your first school trip, our essential guide will take you through each step of the process...
Choosing your destination
Gaining approval from your Local Authority and/or your Head
Promoting your tour in school
Confirming your booking
Tailor-make your tour
Completing your risk assessments (including a sample risk assessment)
Quick reference timeline
Pre-tour checklist
Additional support, resources & information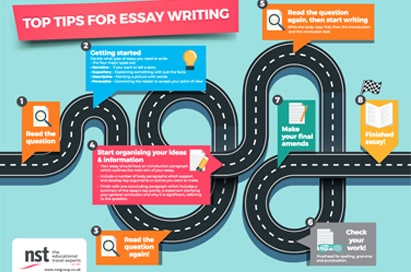 Free Classroom Resources
We've created a range of free resources and educational posters to brighten up your classroom!

Take a look at our downloadable posters here.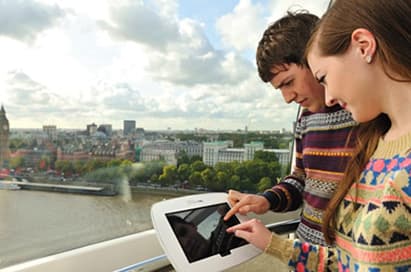 Tour Planning Service
With NST, you'll get your own dedicated, knowledgeable Tour Co-ordinator who'll work with you from start to finish. You'll benefit from their unrivalled destination knowledge, and their experience gained from working with many other groups too. They'll tailor-make your itinerary from scratch and take care of everything for you:

- Pulling together an itinerary that runs smoothly
- Planning the right balance of visits every day with realistic timings
- Pre-arranging and pre-booking your visits, entrance tickets, passes and meals

You'll receive your final itinerary a full 4-weeks before you travel too.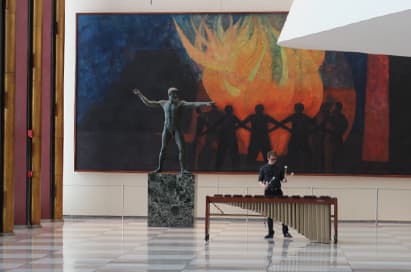 Free Promotion Pack
We'll support you and provide everything you need to advertise your school trip around school and to parents. Our free school trip promotion pack consists of:

- Parents' letter & permission slip template for you to complete A3 posters to promote your trip around school
- PowerPoint presentation templates which you can tailor to your own needs
- Parents' leaflets covering how NST manage safety, financial protection and details of our travel insurance
- Online parents' video which showcases the benefits of taking a school trip

For selected destinations, we'll provide a trip launch web page using video footage and imagery. This web page is provided by a weblink and can be shared with pupils and parents in many ways.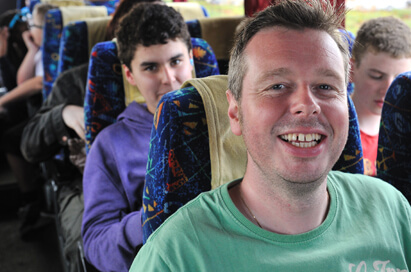 Risk Assessment Support
Risk assessment plays a vitally important part in the planning and organisation on any school tour.

Our risk assessment guide aims to help you understand more about your obligations and how you can more effectively manage group safety on your next educational visit and provide you with risk assessments for your trip.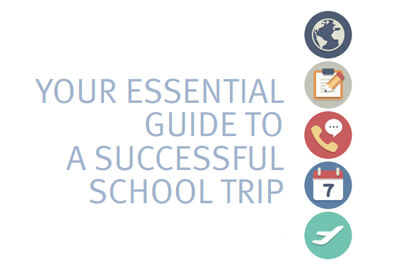 Planning Your First Trip
Organising your first school trip can appear to be a daunting process.

If you're planning your first school trip, our guide will help to take you through each step of the planning process, answering frequently asked questions and providing tips and support along the way.

Our helpful guide covers the following:

- Choosing your destination
- Gaining approval from your Local Authority and/or your Head
- Promoting your tour in school
- Confirming your booking
- Tailor-make your tour
- Completing your risk assessments (including a sample risk assessment)
- Quick reference timeline
- Pre-tour checklist

View our essential guide to a successful school trip here.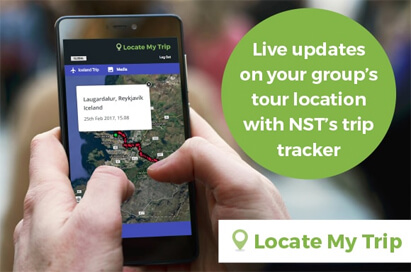 Get live updates on your group's location
NST's new trip tracker, Locate My Trip, is the easy, convenient way for your school to follow your group's location whilst on tour.

Our app has been specifically designed to provide reassurance to both parents and teachers.

Watch our short Locate My Trip video here.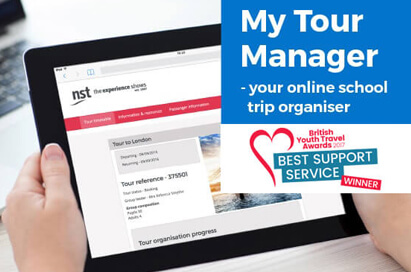 My Tour Manager
Save time and stay on track with your school trip admin with our online orgnaniser - designed to help busy teachers like you.

With My Tour Manager, you'll be able to download FREE resources and access trip paperwork online and in one place. Your personalised checklist details what you need to do and by when, plus you'll receive fortnightly reminders too.

What's more, you can take all your trip documents on the go whilst on your tour with our app, My Tour Manager-On-the-Go.

Find out more and watch out short My Tour Manager video here.
Why choose NST...
If you're planning your first school trip, our essential guide will take you through each step of the process...