School Trips to China
If you're thinking about organising an incredible learning experience that your students will never forget then a school trip to China ticks all the boxes.
Steeped in tradition, the world's third-largest country provides a unique backdrop for classes to gather insights into geography, history and sociology, to name but a few subjects. Whatever the focus of your students, being able to explore Chinese culture firsthand is an experience that they will surely never forget.
As one of the world's oldest ancient civilisations, China's recorded history stretches back over 3,000 years to when the Xia dynasty first emerged in settlements along the Yangtze River. A lot has happened since then, not least in the past century with the rise of Mao Zedong and the People's Republic of China. This makes China a fascinating setting to dig deeper into communist ideology and the country's progression in becoming a global economic power.
There are countless landmarks and educational trips to choose from, ranging from the famous Great Wall to the Olympic Stadium (otherwise known as the Bird's Nest) built in 2008. Beijing, the nation's capital city, bustles with life and boasts many renowned sights to see. Painting and cookery sessions are also available for classes with a interest in art or food technology. Or, why not venture a little further afield to discover serene Buddhist temples before heading to a spectacular Chinese acrobat show later in the evening?
China's incredibly varied landscape offers keen geographers the chance to cruise along the Yangtze River, learn about mountain ranges, the Three Gorges Dam and much more. Even beyond the major tourist hotspots, there's always the option visit a few small towns and settlements to see how locals live as you move further out of the major cities. The contrast between urban and rural life that becomes more than apparent in some villages certainly makes for a perfect case study.
Our goal at NST is to bring learning to life outside the classroom and inspire a greater thirst for knowledge among young people – a school trip to East Asia is the perfect way to do that. If you're looking to talk through your options regarding Chinese school trips, get in touch with an NST travel expert today on 0845 293 7970.
Learn more about our school trips and tours to China
China trip highlights - our groups love...
Perhaps one of the most iconic sights in all of China, the Temple of Heaven is a collection religious buildings used by the Emperors of the Ming and Qing dynasties for prayers and sacrifices.
A UNESCO World Heritage site, the Great Wall is a truly awe-inspiring wonder of the world.
The great Ming Dynasty ruled China for 276 years, from 1368 to 1644. In this time, most of the emperors of the dynasty were buried in a series of mausoleums near Beijing, collectively named the Ming Dynasty.
The Beijing National Stadium, known colloquially as the Bird's Nest, was the spectacular setting for the 2008 Olympic and Paralympic Games. Students can tour this large steel structure while your guide shares their own memories of the games and the legacy the games have left behind.
Tiananmen Square is a centre of cultural and historical importance in Beijing, with the world-famous image of a man stood in front of a column of tanks taken in here during the 1989 civilian protests.
Constructed when Emperor Yongle of the Ming Dynasty relocated the capital to Beijing in 1406, this palace served as the home from which 24 subsequent emperors of the Ming and Qing dynasties ruled China.
In a city of landmarks, the Oriental Pearl TV Tower still stands out as one of Shanghai's most famous and unique sights.
In a city of modern skyscrapers, the architecture of the Bund, a waterfront area in central Shanghai, is a hark back to China's colonial past.
A symbol of peace and tranquility, the Jade Buddha Temple is a beautiful landmark for students to visit.
Chinese acrobatics covers anything from gymnastics and animal tricks to juggling and magic. The performances are spectacular and students will be talking about them for years to come.
On the ground support...
Your group will be accompanied by an English-speaking Tour Escort throughout your tour, with additional local guides in each location. You will be provided with useful information at each site and assisted with entry into attractions.
With their local and cultural knowledge our escorts and guides can help enrich learning by adding a layer of insight that only comes from being close to the local sites on a regular basis.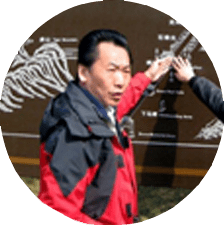 Planning your first school trip?
If you're planning your first school trip, our essential guide will take you through each step of the process...
Choosing your destination
Gaining approval from your Local Authority and/or your Head
Promoting your tour in school
Confirming your booking
Tailor-make your tour
Completing your risk assessments (including a sample risk assessment)
Quick reference timeline
Pre-tour checklist
Additional support, resources & information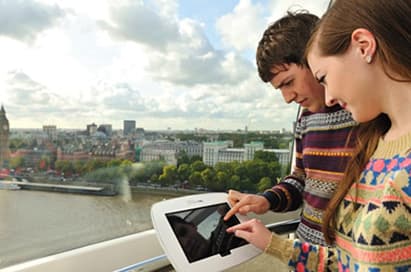 Tour planning service
With NST, you'll get your own dedicated, knowledgeable Tour Co-ordinator who'll work with you from start to finish. You'll benefit from their unrivalled destination knowledge, and their experience gained from working with many other groups too. They'll tailor-make your itinerary from scratch and take care of everything for you:

- Pulling together an itinerary that runs smoothly
- Planning the right balance of visits every day with realistic timings
- Pre-arranging and pre-booking your visits, entrance tickets, passes and meals
You'll receive your final itinerary a full 4-weeks before you travel too.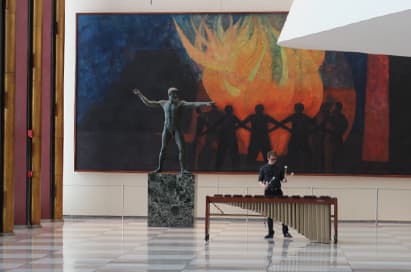 Free school trip promotion pack
Free school trip promotion pack
We'll support you and provide everything you need to advertise your school trip around school and to parents. Our free school trip promotion pack consists of:

- Parents' letter & permission slip template for you to complete A3 posters to promote your trip around school
- PowerPoint presentation templates which you can tailor to your own needs
- Parents' leaflets covering how NST manage safety, financial protection and details of our travel insurance
- Online parents' video which showcases the benefits of taking a school trip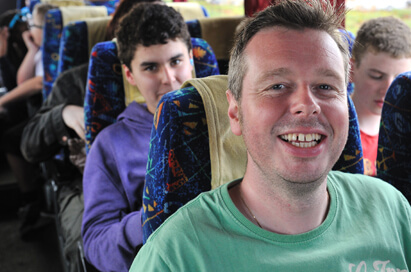 Risk assessment support including preview visits
Risk assessment support including preview visits
Risk assessment plays a vitally important part in the planning and organisation on any school tour.

Our risk assessment guide aims to help you understand more about your obligations and how you can more effectively manage group safety on your next educational visit and provide you with risk assessments for your trip.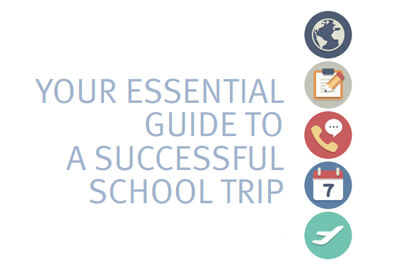 Help planning your first trip
Help planning your first trip
Organising your first school trip can appear to be a daunting process.

If you're planning your first school trip, our guide will help to take you through each step of the planning process, answering frequently asked questions and providing tips and support along the way.

Our helpful guide covers the following:

- Choosing your destination
- Gaining approval from your Local Authority and/or your Head
- Promoting your tour in school
- Confirming your booking
- Tailor-make your tour
- Completing your risk assessments (including a sample risk assessment)
- Quick reference timeline
- Pre-tour checklist

View our essential guide to a successful school trip here.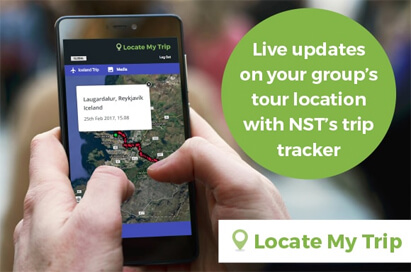 Live updates on your tour group's location
Live updates on your tour group's location
NST's new trip tracker, Locate My Trip, is the easy, convenient way for your school to follow your group's location whilst on tour.

Our app has been specifically designed to provide reassurance to both parents and teachers.

Watch our short Locate My Trip video here.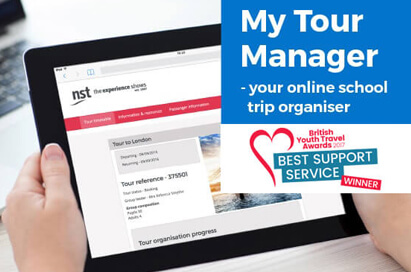 Your online school trip organiser – My-Tour-Manager
Your online school trip organiser – My-Tour-Manager
Save time and stay on track with your school trip admin with our online orgnaniser - designed to help busy teachers like you.
With My Tour Manager, you'll be able to download FREE resources and access trip paperwork online and in one place. Your personalised checklist details what you need to do and by when, plus you'll receive fortnightly reminders too.
What's more, you can take all your trip documents on the go whilst on your tour with our app, My Tour Manager-On-the-Go.
Find out more and watch our short My Tour Manager video.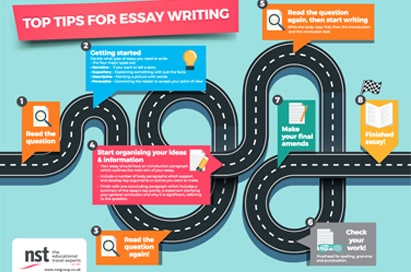 We've created a range of free resources and educational posters to brighten up your classroom!

Take a look at our downloadable posters.
Looking for protection on your next school trip?
Booking with a school travel company is the best way for you to protect parents' money and give yourself peace of mind.

Don't forget – if your school arranges transport, accommodation and other services directly, you'll be liable under the Package Travel Regulations – meaning you'll have all the responsibilities of a travel company, both legal and financial.
Financial protection from the moment you book
NST are fully bonded:
Managing safety on school trips
For your protection, NST's independently audited Safety Management System covers:
24-hour emergency cover
Audited accommodation & transport
Excursions & school visit assessment
Group leader preview visits to assist with risk assessment planning
We are LOtC Council's Quality Badge assured
The Department for Education advising schools to always to look for the LOtC Quality Badge when finding a school travel provider.