School trips to Lille
Each year, Lille hosts the largest Christmas market in the north of France - with a vast program of events held throughout the festive period. A school trip to Lille's Christmas markets offers a lively and exciting experience for students and teachers alike. There's plenty to see and explore, all while learning about Christmas traditions and celebrations in France - in the best way possible!
A trip to Lille can also provide French language students with the perfect opportunity to brush up on their skills. We offer a selection of free worksheets for students to complete during their trip - you can view a sample here. You and your group will travel to and from Lille in our executive coaches, from any UK location. Each coach is fitted with seat belts, reclining seats, air conditioning, toilet facilities, and DVD players.
Get in touch with our travel experts to discuss your school trip to Lille! Call today on 0845 293 7970.
Lille trip highlights - Our groups love...
There are a number of boulangeries in the region where your pupils will watch and listen to the baker describe, in French, the process of making traditional French bread and croissants, before getting the chance to produce and eat their own.
Take a tour of the sweet factory located in Boulogne-sur-Mer, where pupils will learn from the French commentary, demonstrations and be able to taste the delicious sweets produced
Les Chocolats de Beussent
Learn about the industry of chocolate making and combine the demonstrations of melting, moulding and coating with worksheets, a guided tour of the workshop (in English or French), and the chance to enjoy tasting samples!
Lille plays host to the largest Christmas Market of Northern France and has a programme of celebrations throughout the festive period. Take your pupils to experience and enjoy the festivities in this lively setting.
Meet the experts
Hundreds of groups travel with NST to Lille every year, and members of our team really get to know the ins-and-outs of the area, from logistics and visits to our range of student-friendly accommodation.
Your dedicated Tour Co-ordinator will use their knowledge to create an itinerary that's tailor-made, perfectly timed and meets your exact school travel needs.
They'll be able to share their first-hand experience, suggest options you might not have considered and give you insight into the feedback other teachers have given us too.
There's a lot to contend with when travelling abroad, and many teachers find the service of NST's Representatives in France invaluable. In Lille we can arrange for your representative to meet you on arrival, assist you with hotel check-in, advise on points of interest and public transport and provide your group with 24 hour emergency assistance. With NST, you can be safe in the knowledge that you'll never be on your own on your school tour.
They'll also be happy to discuss your programme of visits, offer an insight into your destination and suggest popular evening activities too.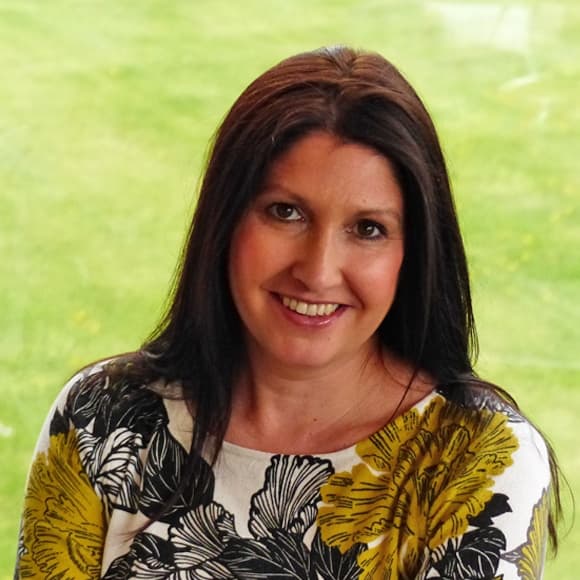 Planning your first school trip?
If you're planning your first school trip, our essential guide will take you through each step of the process...
Choosing your destination
Gaining approval from your Local Authority and/or your Head
Promoting your tour in school
Confirming your booking
Tailor-make your tour
Completing your risk assessments (including a sample risk assessment)
Quick reference timeline
Pre-tour checklist
Additional support, resources & information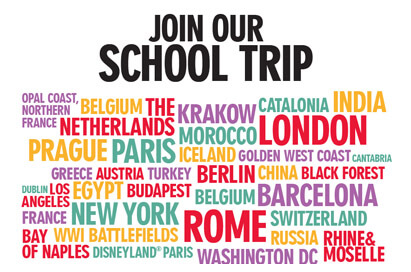 FREE school trip promotion pack
We'll support you and provide everything you need to advertise your school trip around school and to parents. Our free school trip promotion pack consists of:
- Parents' letter & permission slip template for you to complete A3 posters to promote your trip around school
- PowerPoint presentation templates which you can tailor to your own needs
- Parents' leaflets covering how NST manage safety, financial protection and details of our travel insurance
- Online parents' video which showcases the benefits of taking a school trip
For selected destinations, we'll provide a trip launch web page using video footage and imagery. This web page is provided by a weblink and can be shared with pupils and parents in many ways.
Unrivalled knowledge
Your dedicated tour co-ordinator will use their unrivalled local knowledge and expertise to create a tailor-made, curriculum-linked itinerary to meet your group's exact needs.

Making it easier for you
With our school trip organiser, travel app, suggested kit lists for students travelling to the Iceland, FREE classroom posters and geography trip launch resources to support in-school promotion.

Risk assessment guidance
Our risk assessment guidance will help you to manage group safety on your next educational trip.

FREE group leader inspection visits
Our risk assessment guidance will help you to manage group safety on your next educational trip. Plus, we can provide you with specific risk assessment templates for geography tours to Iceland.

Support from our Field Studies Guides
Equipped with first-hand knowledge of Icelandic culture, climate, history and subject knowledge of geography, NST's team of specialist geography Field Studies Guides can assist with programme delivery to ensure your students have the best possible learning experience.
We're committed to bringing you the best possible value trips to help make every penny count.​
Your group's location can be followed with our trip tracking device - Locate My Trip - plus you'll have 24/7 support from us whilst you're away.
More than 50 years' experience
With over 50 years' experience, with NST you can rest assured that your group is in safe hands.
NST is a certified Iceland specialist
We're proud to be a certified Inspired by Iceland specialist, which means that we have been accredited as a tour operator with extensive knowledge and experience when it comes to planning a trip to Iceland.
Looking for protection on your next school trip?
Booking with a school travel company is the best way for you to protect parents' money and give yourself peace of mind.

Don't forget – if your school arranges transport, accommodation and other services directly, you'll be liable under the Package Travel Regulations – meaning you'll have all the responsibilities of a travel company, both legal and financial.
Financial protection from the moment you book
NST are fully bonded:
For your protection, NST's independently audited Safety Management System covers:
24-hour emergency cover
Audited accommodation & transport
Excursions & school visit assessment
Group leader preview visits to assist with risk assessment planning
We are LOtC Council's Quality Badge assured
The Department for Education advising schools to always to look for the LOtC Quality Badge when finding a school travel provider.