School trips to London
A cultural capital by anyone's estimation, London is one of the most diverse and cosmopolitan cities on the planet.
The city's heritage means there's nearly always something to learn around every corner, particularly if your focus is in literature, theatre, history, architecture, business, religious studies or general sightseeing. Samuel Johnson famously remarked that "When a man is tired of London, he is tired of life" – and we can see just what he was getting at.
School trips to London offer young people a valuable new perspective outside of the classroom and a chance to experience the sights, sounds, hustle and bustle of a major global city. The capital also boasts a regular events programme that no other city can match, at least certainly not in the UK.
When it comes to the educational side of things, London offers a wide and diverse range of educational visits that will enlighten and expand the imagination of pupils across all age groups.
Take a look at some of our most popular London school trips - perfect for primary, high school, or college students. Alternatively, please get in touch for more information or advice, we're always happy to help.
Browse our curriculum-linked school trips in London
Experience the excitement of London with our 90 second video
London trip highlights – our groups love...
Highlights of London Blue Badge guided coach tour
See the major sights of the city.
West End shows and workshops
Be wowed at the theatre then take a show-related workshop.
Spot famed landmarks and take in the 30-mile panoramic view.
Learn about the many layers of history that have built up along the river.
Warner Bros. Studio Tour London
The Making of Harry Potter - Go behind-the-scenes.
Awe-inspiring galleries, interactive resources and inspirational exhibitions.
Discover the amazing diversity of life that has evolved on our planet.
Appreciate works of art, both old and new, at the fantastic galleries on offer in the city.
Help to develop pupils' understanding on the nature of authority and attitudes to crime and punishment in the early modern period. An ideal opportunity for a more in-depth study of Guy Fawkes and his attempt to destroy the Houses of Parliament in 1605.
Discover groundbreaking new WWI galleries and more!
London school trip experts
Hundreds of groups travel with NST to London every year, and members of our team regularly visit to London to really get to know the ins-and-outs of the area, from logistics and visits to our range of student-friendly accommodation. Your dedicated Tour Co-ordinator will use their knowledge of London to create an itinerary that's tailor-made, perfectly timed and meets your exact school travel needs. They'll be able to share their first-hand experience, suggest options you might not have considered and give you insight into the feedback other teachers have given us too.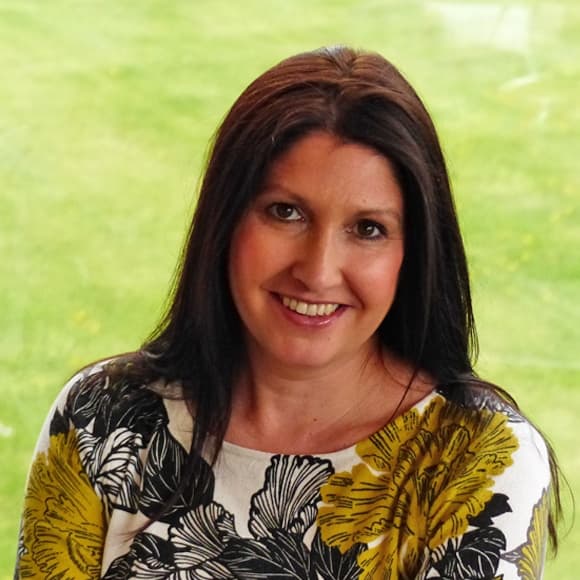 Planning your first school trip?
If you're planning your first school trip, our essential guide will take you through each step of the process...
Choosing your destination
Gaining approval from your Local Authority and/or your Head
Promoting your tour in school
Confirming your booking
Tailor-make your tour
Completing your risk assessments (including a sample risk assessment)
Quick reference timeline
Pre-tour checklist
Additional support, resources & information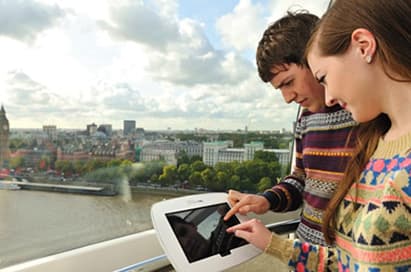 With NST, you'll get your own dedicated, knowledgeable Tour Co-ordinator who'll work with you from start to finish. You'll benefit from their unrivalled destination knowledge, and their experience gained from working with many other groups too. They'll tailor-make your itinerary from scratch and take care of everything for you: - Pulling together an itinerary that runs smoothly - Planning the right balance of visits every day with realistic timings - Pre-arranging and pre-booking your visits, entrance tickets, passes and meals You'll receive your final itinerary a full 4-weeks before you travel too.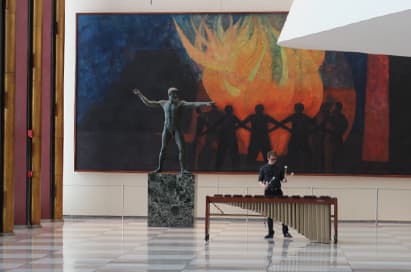 FREE school trip promotion pack
We'll support you and provide everything you need to advertise your school trip around school and to parents. Our free school trip promotion pack consists of: - Parents' letter & permission slip template for you to complete A3 posters to promote your trip around school - PowerPoint presentation templates which you can tailor to your own needs - Parents' leaflets covering how NST manage safety, financial protection and details of our travel insurance - Online parents' video which showcases the benefits of taking a school trip For selected destinations, we'll provide a trip launch web page using video footage and imagery. This web page is provided by a weblink and can be shared with pupils and parents in many ways.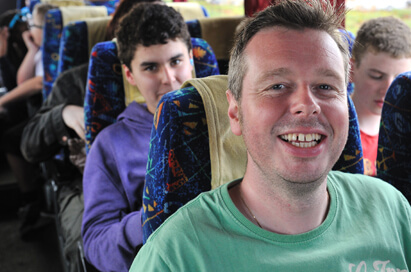 Risk assessment support including preview visits
Risk assessment plays a vitally important part in the planning and organisation on any school tour. Our risk assessment guide aims to help you understand more about your obligations and how you can more effectively manage group safety on your next educational visit and provide you with risk assessments for your trip.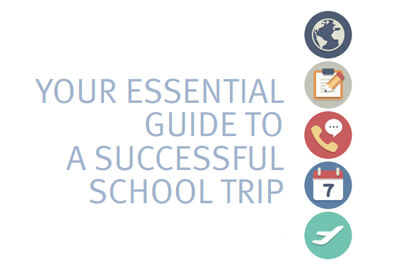 Planning first school trip
Organising your first school trip can appear to be a daunting process. If you're planning your first school trip, our guide will help to take you through each step of the planning process, answering frequently asked questions and providing tips and support along the way. Our helpful guide covers the following: - Choosing your destination - Gaining approval from your Local Authority and/or your Head - Promoting your tour in school - Confirming your booking - Tailor-make your tour - Completing your risk assessments (including a sample risk assessment) - Quick reference timeline - Pre-tour checklist View our essential guide to a successful school trip here.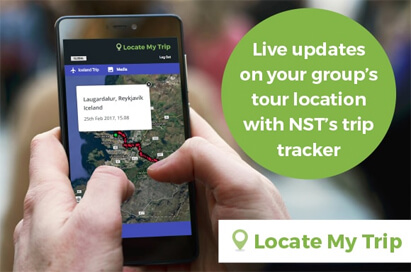 Get live updates on your group's tour location
NST's new trip tracker, Locate My Trip, is the easy, convenient way for your school to follow your group's location whilst on tour. Our app has been specifically designed to provide reassurance to both parents and teachers. Watch our short Locate My Trip video here.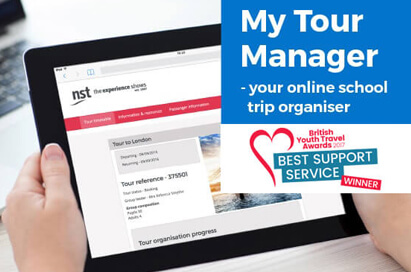 Your online school trip organiser - My Tour Manager
Save time and stay on track with your school trip admin with our online orgnaniser - designed to help busy teachers like you. With My Tour Manager, you'll be able to download FREE resources and access trip paperwork online and in one place. Your personalised checklist details what you need to do and by when, plus you'll receive fortnightly reminders too. What's more, you can take all your trip documents on the go whilst on your tour with our app, My Tour Manager-On-the-Go. Find out more and watch out short My Tour Manager video here.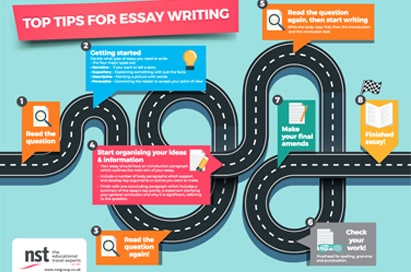 We've created a range of free resources and educational posters to brighten up your classroom! Take a look at our downloadable posters here.