Latest offers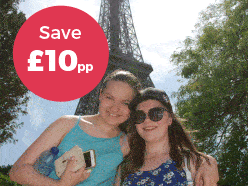 Last chance to save £££s
Book by the end of May 2018 & save an extra £10pp on the price shown. Find out more.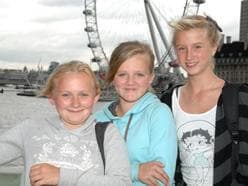 Enjoy our loyalty reward
Save £5pp from your first consecutive year of travel onwards. Click here for more information.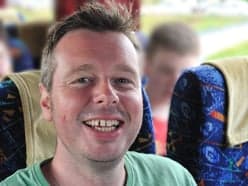 Free inspection visit
Qualify for a 2 night complimentary stay for 2 people in your chosen destination. Find out more.
Valencia Spanish Language School Trips & Tours
Soak up the Spanish culture and explore the many museums, monuments and parks during an NST Spanish language school trip to this colourful city. Valencia combines a modern infrastructure with an important cultural and artistic heritage, the legacy of centuries of a fascinating history. With a range of cultural and educational visits to choose from, a trip to the city is certain to inspire your Spanish language pupils.
A visit to Valencia, the third largest city in Spain, will reinforce your classroom based learning by surrounding your pupils with native speakers and immersing them in the culture and daily rhythms of the city they call the 'mini Barcelona'. Valencia has it all: beautiful architecture, sandy beaches, delicious cuisine and a rich history, all waiting to be discovered by your group.

Resources
3 nights' bed & breakfast accommodation
Return flights and overseas airport transfers
Free Go Explore journal for every pupil
Extensive group travel insurance
1 in 10 free place ratio
Price shown is based on 40 paying passengers departing from a London airport in March 2019 and is subject to availability.
---
On-tour support
On-tour support includes...
Pre-booked meals at great group prices
Airport assistance when you arrive back at your UK airport when you book a coach transfer to take you home
---
Accommodation
Popular options in Valencia
This is only a sample of our entire range, so for expert advice on accommodation to suit your group's specific needs, speak to one of our Educational Travel Advisors.
---
Top Visits
Valencia FC - Mestalla Forever Tour
The home of Valencia Football Club is one of the oldest stadiums in Spain. Your tour guide will share insights into Valencia's illustrious past, with access to areas normally reserved for players and officials. See the press room and the players' dressing room, and walk the tunnel to the roar of a capacity crowd. This is a visit for everyone and anyone, from all corners of the world.
This museum has a collection of the ninots - gigantic cardboard, wood or plaster figures that have been spared from the fire by popular vote since 1934. Also on display are posters of the Fallas Festival and photographs of related subjects. An informative video on the Fallas Festival rounds out the museum's attractions.
As you sail along the river you will be given information regarding the eco system of the lake. You will sail by houses known as barracks which were used in 1978 when they filmed a Spanish television series based on a novel written by a universally known Valencian author.
Oceanographic of Valencia is the biggest aquarium in Europe. Situated inside the architectural complex of the City of the Arts and Sciences, this place reproduces faithfully the most important marine ecosystems.
The Serranos Towers are considered to be the largest Gothic city gateway in all of Europe. They provisionally housed prison cells and served as a triumphal arch on many festive and solemn occasions. You can enjoy splendid views of the city and the river Turia from its terraces.
Palacio del Marqués de Dos Aguas
A lot of historic buildings in Valencia have beautiful doors, but the grand prize must go to the marble entryway of the Palacio del Marqués de Dos Aguas. This palace is among the top sights in Valencia, having been fully restored and retaining much of its original furniture and decoration.
Sant Josep Caves - Underground River
Spend a day underground in this river cruise with a difference. Sail down the longest navigable underground river in Europe as you admire amazing rock formations, stalagmites and stalactites. Sit back, relax and go with the flow as you enjoy this fun and different way to visit this beautiful cave system.
The Science Museum – City of Arts and Sciences
The Príncipe Felipe Science Museum has become a world reference point for interactive science and one of the most visited destinations in the country, with over 30,7 million visitors since its inauguration in 2000. Its main objective is stimulating curiosity and critical thinking and at the same time surprising and amusing the public by its contents from the world of science, technology, and the environment.
Groups will receive an educational explication of all the cultivating processes - citric varieties, irrigation, fertilization, pruning, crushing, grafting and pest control. They will then get the chance to pick their own oranges and mandarins in order to make their own fresh orange juice!
Valencia Cathedral sits at the heart of the old town of Valencia, in an area called El Carmen. The cathedral has beautiful architecture to admire, and your visit includes an audio tour, available in English, for you to fully appreciate and learn about this fascinating building.
Visit the central market and be surrounded by the sights, smells and sounds of a typical Spanish market. Practice language skills with the stall holders, and soak up the Spanish culture in this beautiful building.
Take a walk through Valencia Old Town. Admire the Serrano Towers, Lenja de la Seda (Silk Exchange), the town hall, central market and Marques de Dos Aguas Palace. Groups can take a relaxing walk around this historical neighbourhood. Art lovers can also visit the Valencian Institute of Modern Art or wander the narrow streets filled with local art. Enterance into some of these monuments may be payable.
Just 15 minutes away from the centre of Valencia, which is privileged to be both a city and a beach destination, you'll find the beaches of Las Arenas, Malvarrosa and El Cabañal – Blue Flag beaches that are renowned for their beauty. Why not spend some time relaxing on the sand before your return journey to the UK.
Spend time at Valencia Marina, admiring the boats and coastline of this beautiful city.
The Turia Gardens is one of the largest urban parks in Spain. It runs through the city along nine kilometres of green space boasting foot paths, leisure and sports areas. From Cabecera Park to the City of Arts and Sciences, the Turia Gardens are the perfect place for groups to spend some free time. Crossed by 18 bridges full of history, the former riverbed passes by the city's main museums and monuments on either bank. The vast gardens are built on the former riverbed of the Turia, whose course was altered to prevent constant flooding in the city.
---
Evening activites
Paella making
Tapas tasting
Flamenco lessons
10 pin bowling
---
Educational resources
Free Go Explore journals
We understand that learning resources form an important part of a language tour. Our free Go Explore educational resources are a great tool for pupils to record their language experience and build their confidence when exploring another culture, language and location.
With space to add information, pre-visit notes, a daily journal about what they've seen and learnt and space for relevant vocabulary our journals are useful for assisting in controlled assessment preparation and is a valuable memento of time spent abroad.
---
Transport
We can arrange for your group to fly from a range of UK airports and we'll work with you to plan your route at the best value possible.

---
Giving you full support throughout
Before your tour
Your own dedicated NST contact
Bespoke tour itineraries
Unrivalled local knowledge & expertise
Curriculum linked visit programmes
Great value for money - no hidden costs
Free group leader inspection visits
Risk assessment guidance
Safety assured, transport, accommodation and visits
Whilst you're away
Free educational resources
Group-friendly accommodation
Exceptional standards of coaching
On-tour support from our reps on the ground
Support & assistance from our specialists guides throughout your tour
24/7 support just a call away
Extensive group travel insurance
On your return
Priority rebooking services
Rewarding your loyalty with our reward scheme
You say, we listen - we're committed to continuously improving our tours
School travel company of choice since 1967