Latest offers
Why choose a LIVE! Event?
Leading industry professional speakers
Ideal for exam preparation
Industry advice on future career opportunities
Linking the curriculum with the real world
Build confidence & experience
Student workbook
Certificate of attendance
Fun at Disneyland® Paris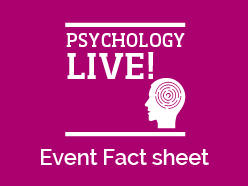 Download a Psychology LIVE! fact sheet
Download here.
LIVE! Student Events
Inspire their future career with an immersive student event for KS4 & KS5 learners. View our full range here
Psychology LIVE! Student Event at Disneyland® Paris
Show your students psychology in action at our Psychology LIVE! Conference on Monday 4th March 2019. This immersive event will allow your students to grasp the fundamentals of human behaviours in action whilst providing relevant examples and case studies for exams.
Our expert speakers, who are specialist in their field, will present the most current issues with presentations linked to key topics covered in the AQA, OCR and Edexcel A-Level curriculum. Throughout the course of the weekend your learners will cover the fundamentals of the Psychology curriculum at KS4 and KS5, perfectly complementing classroom learning.
Meeting your learning objectives - Psychology LIVE! is designed to meet course aims by encouraging and developing an enthusiasm for studying psychology as well as inspiration for how to progress further in the subject. Learn more about our full range of LIVE! events here.
2 nights B&B acommodation

Return travel by executive coach

1 Day Park Ticket

Attendance at the 2019 Psychology LIVE! Conference

Curriculum-linked workbook for students

Group Leader's conference pack

1:10 free place ratio for staff on a twin room basis

Extensive group travel insurance

Services of the Events Team in Disneyland® Paris throughout your stay
Price shown is based on 40 paying passengers departing from selected departure points.
---
On-tour support
Expert speaker presentations - a chance to understand how psychology is applied in the real world; the contribution of psychology to individual, social and cultural diversity, and ultimately to a successful society, providing useful and interesting case studies and examples.
Q&A session - interactive question and answer sessions with industry practitioners where students will learn about careers associated with the subject.
Team park challenges - encourage students to take a step back and look at the resort from a scientific perspective. Students are given simple experiments to complete which allow them to develop arguments and draw conclusions about how psychological principles/theories are applied across the resort in order to stimulate specific behaviours and responses.
The Events Team in Disneyland® Paris will provide support throughout your stay , they'll:
Meet you on arrival & assist with hotel check-in
Be on-hand & provide assistance throughout the event
Host a drinks reception on the Sunday evening
Register your students at the conference & take questions
Assist with check-out & departure
---
---
2018 speakers
Shivani Lamba, Forensic Outreach
Shivani Lamba is the founder and managing director of Forensic Outreach, based in London, which she initially joined as Programme Coordinator in 2009. She spearheaded the organisation's initiative to create public engagement experiences online. The organisation was established in 2001, and has long been a dynamic and active part of the science curriculum in classrooms throughout the UK and EU. It was conceived to introduce forensic science as an integrative and cross-disciplinary approach to science education, and has delivered programmes to hundreds of schools, charities and Museums. She has consulted on these subjects for press including The Guardian, and recently NPR's Serial.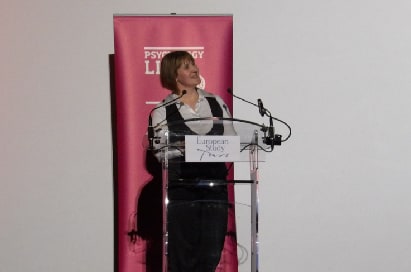 Michelle Fletcher, Clinical Psychologist
Michelle has twelve years of experience working in forensic and clinical settings including; Senior Manager of Psychology and Interventions at HMP & YOI Doncaster, Chartered Psychologist at Stockton Hall Hospital, a medium secure unit and Head of Psychology in a maximum security prison in the Scottish Prison Service.
She has extensive experience conducting group and individual treatment interventions with offenders, focusing on the following treatment needs; management of aggression and anger, substance misuse, problem solving skills, assertiveness training, depression and low self-esteem, social skills training, post-traumatic stress, relapse prevention and anxiety management.
Dr Amanda Gummer, Child Psychologist
Amanda has over 20 years experience working with children and families and is widely considered as THE go-to expert on play, toys, child development and psychology. Amanda combines her theoretical knowledge with a refreshingly pragmatic approach to family life, that resonates both with parents and professionals. Amanda is regularly in the media, frequently being invited to share her expertise in this area on Sky and BBC News for example. She continues to take an active role in research, presenting a paper at the International Toy Research Association's World Congress in Portugal in July 2014.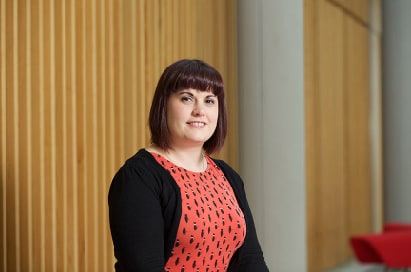 Dr. Juliet Wakefield, Social Psychologist
Juliet's research interests lie within the domains of Social Identity Theory and Self Categorization Theory, and the implications of group membership for people's everyday lives. This includes intergroup / intragroup helping and help-seeking, the impact of groups on health and well-being, gender identity, national identity, and online identities.
Juliet completed her PhD in Social Psychology at the University of Dundee in 2011. Her PhD research concerned the act of help-seeking, and investigated whether group members may use help-seeking as a tool to manage and enhance their group's image in the eyes of others.
Juliet then spent four years as a Post-Doctoral Research Fellow at the University of Dundee, working on Professor Fabio Sani's ESRC-funded Health In Groups project (http://healthingroups.wixsite.com/healthingroups). This project investigated the relationships between membership of social groups (family, community, sports groups, etc.) and health.
Juliet joined Nottingham Trent University in August 2015 and is a Senior Lecturer in Social Psychology.
---
Package options & sample itineraries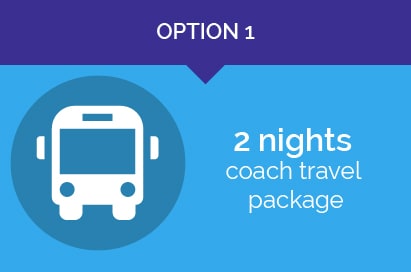 2 night coach package - includes 1 day park ticket
Sunday 3 March - Tuesday 5 March 2019
Sunday: Morning departure for Disneyland® Paris, overnight at Disneyland® Paris
Monday: LIVE! Conference, free time in the park. Overnight at Disneyland® Paris
Tuesday: Return coach travel.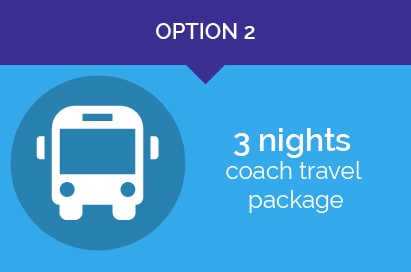 3 night coach package - includes 2 day park ticket
Sunday 3 March - Wednesday 6 March 2019
Sunday: Morning departure for Disneyland® Paris, overnight at Disneyland® Paris
Monday: LIVE! Conference, free time in park. Overnight at Disneyland® Paris
Tuesday: Day trip to Paris. Overnight at Disneyland® Paris
Wednesday: Morning free in the Park. Return coach travel.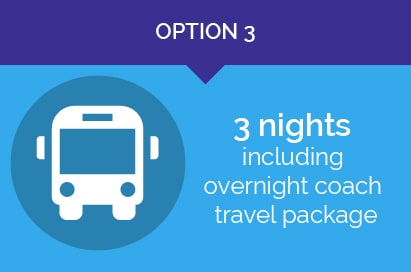 3 night overnight coach package - includes 2 day park ticket
Saturday 2 March - Tuesday 5 March 2019
Saturday: Late evening departure. Night time channel crossing
Sunday: Morning arrival at Disneyland® Paris. Day free to use your Disneyland® Pass. Overnight at Disneyland® Paris
Monday: LIVE! Conference, free time in park. Overnight at Disneyland® Paris.
Tuesday: Return coach travel.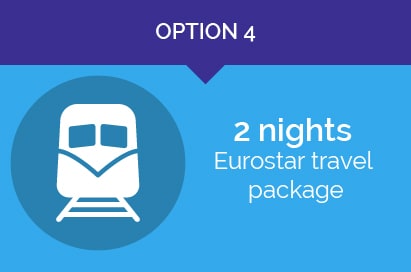 2 night Eurostar package - includes 2 day park ticket
Sunday 3 March - Tuesday 5 March 2019
Sunday: Afternoon departure from St Pancras International. Overnight at Disneyland® Paris.
Monday: LIVE! Conference, free time in Park. Overnight at Disneyland® Paris.
Tuesday: Free time to use your Disneyland® Pass. Early afternoon departure. Arrive back in London early evening.
---
Evening activites
Explore the parks: Disneyland® Park & Walt Disney Studios® Park

Shopping in the Disney Village®

Buffalo Bill's Wild West Show

Disney Illuminations Night Time Show

Gaumont Cinema

Evening meal experience at Planet Hollywood or Billy Bob's Country Western Saloon
---
Study themes
Cognition & Child Development
Development of an individual from before birth through to adolescence & beyond, including the roles of nature & nurture.

Cognitive development in children including the effects of day care & education.

Impact & influence of advertising on children.
Social Influence
Identification & explanation of how social & dispositional factors affect:
Conformity

Obedience & Prejudice

Bystander Intervention

Crowd & Collective Behaviour
Forensics & Criminology
The causes of criminal & anti-social behaviour.

Understanding the offender, offence analysis, profiling & case formulation

Identification and treatment of offenders.

The effect of imprisonment – custodial sentencing & reform as responses to criminal behaviour.
---
Study levels
Suitable for Key Stage 4 & 5 - meeting exam board specifications for AQA, OCR, EDEXCEL, WJEC and SQA.
---
Educational resources
In order to help you prepare for the Pyschology LIVE! Event, you will receive supplementary information about how each speaker will link to the curriculum as well as a list of desired outcomes. This can be used to follow up with your students when you return.
---
Expert's comment
I'm glad that the presentation was well received, and that students managed to learn something as well as gain a sense of what it's like working as a forensic psychologist.
Michelle Fletcher, Clinical Psychologist

---
Giving you full support throughout
Before your tour
Your own dedicated NST contact
Bespoke tour itineraries
Unrivalled local knowledge & expertise
Curriculum linked visit programmes
Great value for money - no hidden costs
Free group leader inspection visits
Risk assessment guidance
Safety assured, transport, accommodation and visits
Whilst you're away
Free educational resources
Group-friendly accommodation
Exceptional standards of coaching
On-tour support from our reps on the ground
Support & assistance from our specialists guides throughout your tour
24/7 support just a call away
Extensive group travel insurance
On your return
Priority rebooking services
Rewarding your loyalty with our reward scheme
You say, we listen - we're committed to continuously improving our tours
School travel company of choice since 1967