Latest offers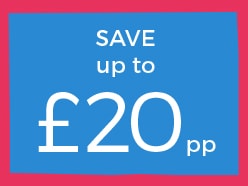 Book early & save
Book by the end of October 2017 & save an extra £20pp on the price shown. Find out more.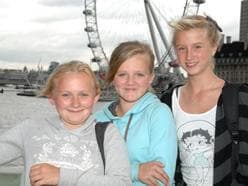 Enjoy our loyalty reward
Save £5pp from your first consecutive year of travel onwards. Click here for more information.
Orlando Science School Trips
There is so much to see and do in the 'Sunshine State'! Pupils can experience enriching science activities such as Kennedy Space Centre, SeaWorld & Boggy Creek Airboat rides, alongside the thrills and excitement of world famous theme parks!
We can tailor-make your itinerary to include the following learning outcomes including: space physics, ecology and conservation, forces and motion, the impact of science and science through the ages.
5 nights' room only accommodation
Return flights and overseas airport transfers
Extensive group travel insurance
1 in 10 free place ratio
Price shown is based on 40 paying passengers departing from a London departure point in February 2018 and is subject to availability.
---
On-tour support
On-tour support available includes...
Pre-booked meals at great group prices
Airport assistance during check-in, security and gate checks on your outbound flight from the UK
Airport assistance when you arrive back at your UK airport when you book a coach transfer to take you home
---
Accommodation
Popular option in Orlando
This is only a sample of our entire range, so for expert advice on accommodation to suit your group's specific needs, speak to one of our Educational Travel Advisors.
---
Top visits
Kennedy Space Centre Visitor Complex offers education focused learning specialising in STEM at its best, as only NASA can. Pupils can come nose to nose with the space shuttle Atlantis, tour areas of NASA's Kennedy Space Centre, and possibly meet a veteran astronaut!
Disney Youth Education Series
The Disney Youth Education Series (YES) programs transports pupils behind the scenes of Disney Theme Parks to showcase how the principles they're learning in the classroom make exciting things happen every day at the Walt Disney World® Resort.
This LA visit is a great way to reward your pupils and provide them with a well-earned break from learning. We can offer you reduced prices for school groups for this exciting theme park which offers many impressive rides and shows and includes the world famous back-lot tram tour.
SeaWorld artfully combines education and entertainment in a way that connects people to the sea and sea life like nowhere else.
Feel like you're flying through the wetlands and discover territory that remains unaltered by man in the wilderness of the Central Florida Everglades.
Truly one of the great activities for pupils, the Science Centre encourages learning in a fun way. It is the perfect educational activity - fun and knowledge all under one roof.
Central Florida Zoo and Botanical Gardens
Enter the lush tropical world of the Central Florida Zoo & Botanical Gardens. A relaxing, entertaining and educational experience for the entire family.
---
Study themes
Space physics
Ecology and conservation
Forces and motion
The impact of science
Science through the ages
---
Transport
We can arrange for your group to fly from a range of UK airports and we'll work with you to plan your route at the best value possible.

---
Giving you full support throughout
Before your tour
Your own dedicated NST contact
Bespoke tour itineraries
Unrivalled local knowledge & expertise
Curriculum linked visit programmes
Great value for money - no hidden costs
Free group leader inspection visits
Risk assessment guidance
Safety assured, transport, accommodation and visits
Whilst you're away
Free educational resources
Group-friendly accommodation
Exceptional standards of coaching
On-tour support from our reps on the ground
Support & assistance from our specialists guides throughout your tour
24/7 support just a call away
Extensive group travel insurance
On your return
Priority rebooking services
Rewarding your loyalty with our reward scheme
You say, we listen - we're committed to continuously improving our tours
School travel company of choice since 1967
---