Latest offers
Why choose a LIVE! Event?
Leading industry professional speakers
Ideal for exam preparation
Industry advice on future career opportunities
Linking the curriculum with the real world
Build confidence & experience
Student workbook
Certificate of attendance
Fun at Disneyland® Paris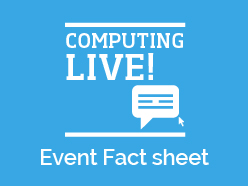 Download a Computing LIVE! fact sheet
Download here.
LIVE! Student Events
Inspire their future career with an immersive student event for KS4 & KS5 learners. View our full range here
Computing LIVE! Student Event at Disneyland® Paris
Inspire their future career at our Computing LIVE! Conference on Monday 25th February 2019. Bring computer science to life for your students and fire their future career ambitions by showing them the many different paths a career in computing could take at our Computing LIVE! conference - all whilst enjoying the magic of Disneyland® Paris!
Experts from high profile organisations will provide relevant examples and exam case studies to ignite your students' aspirations whilst perfectly complementing the computer science curriculum at KS4 and KS5. Students can also put their own questions to the experts during a Q&A session.
Meeting your learning objectives - Computing LIVE! is designed to meet course aims by encouraging and developing an enthusiasm for studying computing, encouraging students to think creatively and innovatively whilst understanding the impact and risks of digital technology on the world around them. Learn more about our full range of LIVE! events here.
2 nights B&B acommodation

Return travel by executive coach

1 Day Park Ticket

Attendance at the 2019 Computing LIVE! Conference

Curriculum-linked workbook for students

Group Leader's conference pack

1:10 free place ratio for staff on a twin room basis

Extensive group travel insurance

Services of the Events Team in Disneyland® Paris throughout your stay
Price shown is based on 40 paying passengers departing from selected departure points.
---
On-tour support
Expert speaker presentations - through real life experiences our speakers will give students the chance to hear how mathematics can be used to develop models of real situations and learn that they can be more or less effective depending on the assumptions that have been made.
Q&A session - interactive question and answer sessions will develop their knowledge and understanding of mathematical methods and concepts.
Team park challenges - enable students to select and apply mathematical techniques to solve problems and interpret mathematical information to reach conclusions within a unique learning environment.
The Events Team in Disneyland® Paris will provide support throughout your stay , they'll:
Meet you on arrival & assist with hotel check-in
Be on-hand & provide assistance throughout the event
Host a drinks reception on the Sunday evening
Register your students at the conference & take questions
Assist with check-out & departure
---
---
2018 speakers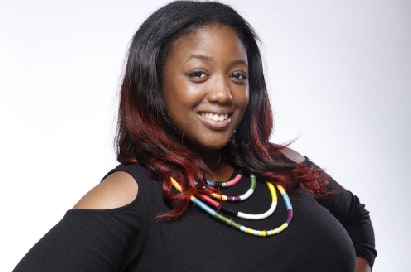 Anne-Marie Imafidon, Stemettes
Founder of Stemettes, Anne-Marie Imafidon has always been interested in business, maths and technology. Something of a child prodigy, she passed her maths and ICT GCSEs aged ten and A-level computing aged 11, and has won further accolades in her professional career including the UK IT Industry & British Computer Society's Young IT Professional of the Year in 2013 and the 29th Most Influential woman in IT in 2015. She is passionate about getting more girls interested in STEM careers and in 3 years 7,000 girls across the UK, Ireland and Europe have attended Stemette experiences.
Having worked in tech for some of largest UK banks including Deutsche Bank, Goldman Sachs and Lehman Brothers she has a wealth of experience and the passion to inspire the next STEM generation at Science Live!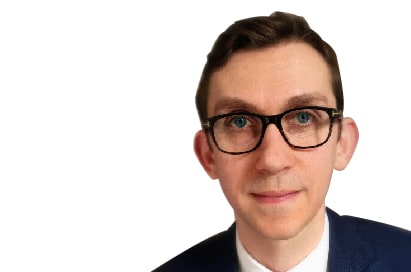 Tom Nelson, The Walt Disney Company
As Digital Commerce Manager for Disney Destinations, Tom is responsible for defining and executing digital strategy across e-commerce platforms to help guests book their holiday to Walt Disney World, Disneyland Paris or onboard Disney Cruise Line. With over 10 years experience at digital agencies, Tom has delivered award-winning websites for a range of global brands, putting the customer at the heart of the experience. In 2015, Tom was recognised by Google, winning their award for inspirational digital marketers.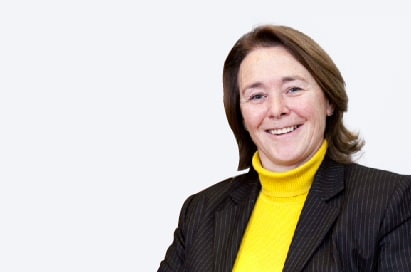 Charlie McMurdie, Cyber Security
Charlie McMurdie started out her career with a degree in policing and psychology, putting this to good use, she has served for 32 years in the Metropolitan Police where she established and led a world class national cyber-crime capability and enforcement body for the UK. She is an acknowledged cyber-crime and security expert and internationally acclaimed authority and advisor on issues in relation to the Internet, computing fraud and security sectors.
Leading the cyber-crime policing response for the London 2012 Olympics, Charlie developed strategic skills, intelligence operations and a global security plan of the highest level, as she personally briefed ministers. Charlie was previously the head of Fraud - cheque and plastic at Scotland yard, and has served within murder command, Flying Squad and covert ops giving her a breadth of experience of police operations. A brilliant and insightful speaker, Charlie opens her audiences up to an unknown world.
---
Package options & sample itineraries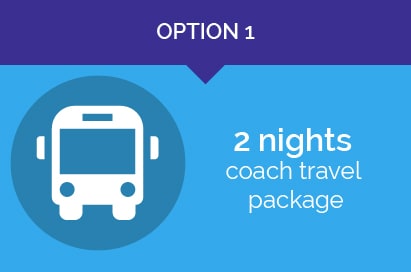 2 night coach package - includes 1 day park ticket
Sunday 24 Feb - Tuesday 26 Feb 2019
Sunday: Morning departure for Disneyland® Paris, overnight at Disneyland® Paris
Monday: LIVE! Conference, free time in the park. Overnight at Disneyland® Paris
Tuesday: Return coach travel.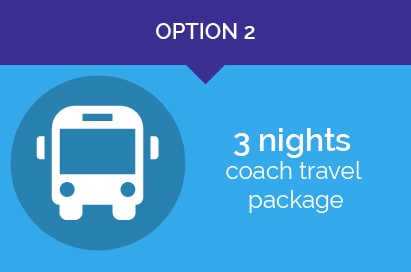 3 night coach package - includes 2 day park ticket
Sunday 24 Feb - Wednesday 27 Feb 2019
Sunday: Morning departure for Disneyland® Paris, overnight at Disneyland® Paris
Monday: LIVE! Conference, free time in park. Overnight at Disneyland® Paris
Tuesday: Day trip to Paris. Overnight at Disneyland® Paris
Wednesday: Morning free in the Park. Return coach travel.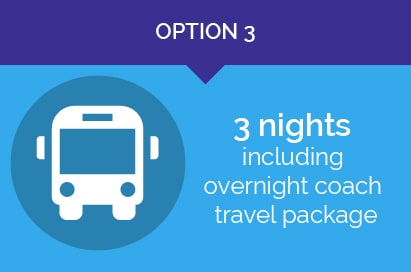 3 night overnight coach package - includes 2 day park ticket
Saturday 23 Feb - Tuesday 26 Feb 2019
Saturday: Late evening departure. Night time channel crossing
Sunday: Morning arrival at Disneyland® Paris. Day free to use your Disneyland® Pass. Overnight at Disneyland® Paris
Monday: LIVE! Conference, free time in park. Overnight at Disneyland® Paris.
Tuesday: Return coach travel.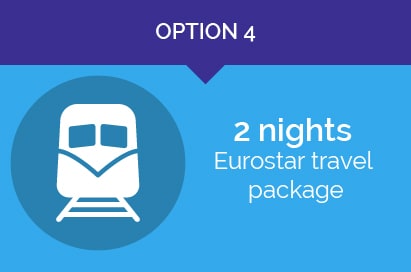 2 night Eurostar package - includes 2 day park ticket
Sunday 24 Feb - Tuesday 26 Feb 2019
Sunday: Afternoon departure from St Pancras International. Overnight at Disneyland® Paris.
Monday: LIVE! Conference, free time in Park. Overnight at Disneyland® Paris.
Tuesday: Free time to use your Disneyland® Pass. Early afternoon departure. Arrive back in London early evening.
---
Evening activites
Explore the parks: Disneyland® Park & Walt Disney Studios® Park

Shopping in the Disney Village®

Buffalo Bill's Wild West Show

Disney Illuminations Night Time Show

Gaumont Cinema

Evening meal experience at Planet Hollywood or Billy Bob's Country Western Saloon
---
Study themes
Programming & Coding
Discover how the concepts of programming are implemented in the real world.

Algorithms & data representation - and how these are applied to real world systems e.g. algorithms for rides, robotics & sensors.

The benefits & principles of applying computational thinking to solving a wide variety of problems.
Robotics, Animatronics & Virtual Reality
Computer applications used to design the rides.

Different robotics systems commonly used at Disneyland® Paris.

Operation & application of sensors.

How do emerging technologies affect current & future ride designs?
Cyber Security
How security breaches impact a business.

Network Security Principals, protocols & standards.

How companies protect the confidentiality & integrity of their information through encryption & ciphers.

Digital Forensics - tools & techniques used; Information Security Management.

Systems - managing secure information.

Security breaches & cyber-attacks, legal & ethical implications.
Ecommerce
The impact of Ecommerce on a business.

Technologies used in setting up a secure ecommerce site.

What aspects of user experience & interface design are necessary & appropriate to satisfy the end user?

The importance and impacts of emerging technologies on the design of software applications.
---
Study levels
Suitable for Key Stage 4 & 5, meeting exam board specifications for AQA, OCR, EDEXCEL, WJEC and SQA.
---
Educational resources
In order to help you prepare for the Computing LIVE! Event, you will receive supplementary information about how each speaker will link to the curriculum as well as a list of desired outcomes. This can be used to follow up with your students when you return.
---
Giving you full support throughout
Before your tour
Your own dedicated NST contact
Bespoke tour itineraries
Unrivalled local knowledge & expertise
Curriculum linked visit programmes
Great value for money - no hidden costs
Free group leader inspection visits
Risk assessment guidance
Safety assured, transport, accommodation and visits
Whilst you're away
Free educational resources
Group-friendly accommodation
Exceptional standards of coaching
On-tour support from our reps on the ground
Support & assistance from our specialists guides throughout your tour
24/7 support just a call away
Extensive group travel insurance
On your return
Priority rebooking services
Rewarding your loyalty with our reward scheme
You say, we listen - we're committed to continuously improving our tours
School travel company of choice since 1967