Latest offers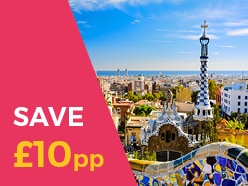 Book by the end of May & save £10pp!
Book by the end of May & save an extra £10pp on the price shown. Find out more.
Why choose a LIVE! event?
Leading industry professional speakers
Ideal for exam preparation
Industry advice on future career opportunities
Linking the curriculum with the real world
Build confidence & experience
Student workbook
Certificate of attendance
Fun at Disneyland® Paris
LIVE! student events
Inspire their future career with an immersive student event. View our full range here
Business LIVE! Student Event at Disneyland® Paris
Inspire their future career at our Business LIVE! conference on Monday 2nd March 2020. Bring business studies to life for your students and fire their future career ambitions by showing them the many different paths a career in business could take at our Business LIVE! conference - all whilst enjoying the magic of Disneyland® Paris!
Leading industry experts from high profile companies will deliver presentations providing relevant real-life experiences and case studies for exams to ignite your students' aspirations whilst perfectly complementing the curriculum at KS4 and KS5. Students can also put their own questions to the experts during a Q&A session.
Meeting your learning objectives- Business LIVE! is designed to meet course aims by encouraging and developing an enthusiasm for studying business. Learn more about our full range of LIVE! events here.
Return travel by executive coach
2 nights' B&B accommodation
1 day Hopper Park ticket
Entrance to the Business Live! student event
Curriculum-linked workbook for students
Group Leader's conference pack
Extensive group travel insurance
Services of the Events Team in Disneyland® Paris throughout your stay
1:10 free place ratio based on teachers sharing twin rooms
Price shown is based on 40 paying passengers departing from selected departure points.
---
Event overview
Expert speaker presentations - your students will hear how businesses operate in a range of different contexts, and hear how they responded to different business opportunities, problems and issues.
Q&A session - interactive question and answer sessions offering invaluable career insight and advice.
Team park challenges - encourage students to take a step back and critically appraise the resort as a business. These challenges provide opportunity for problem solving, decision making as well as seeing in action how the brand is promoted, loyalty encouraged and profits maximised.
The Events Team in Disneyland® Paris will provide support throughout your stay, they'll:
Meet you on arrival & assist with hotel check-in
Be on-hand & provide assistance throughout the event
Host a teacher meet & greet with coffee & pastries
Register your students at the conference & take questions
Assist with check-out & departure
---
---
Previous speakers include: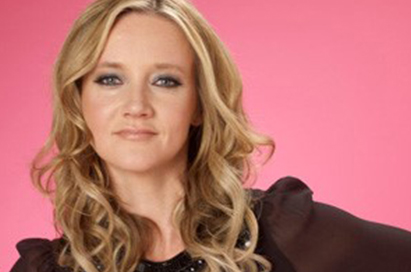 Kate Russell, Facilitator
Kate Russell has been writing about technology, gaming and the Internet since 1995 and currently appears weekly on BBC2 and BBC World News, reporting for technology programme Click. She is an experienced and adept technology speaker.
She got her first break on TV after being encouraged to apply for a job advertising for a "young & funky" female presenter who knew about videogames for a new show on Nickelodeon. Kate got the job and presented the show for three series, co-hosting with Mike McClean and an animated fish called Bert.
Kate was a regular expert on the sofa at ITV's Daybreak and various other TV and radio stations, she also writes columns for National Geographic Traveller magazine. Her first book 'Working the Cloud' and companion blog workingthecloud.biz was published in March.
In addition to her prolific writing and TV career Kate speaks regularly at technology events and conferences and in schools and Universities inspiring the next generation of female technologists. She is also gets involved in policy meetings that aim to shape the way the Internet is governed in the UK.
In 2013 she crowd funded more than 400% of her target to write a science fiction novel. She still finds time to run 6.5k three times a week and spends far too much time on Twitter advising people about the best web resources for their day-to-day needs.
Her website, KateRussell.co.uk won the 2015 UK Blog Awards for best individual digital and technology blog, and in June 2015 she was voted the 25th most influential woman in UK IT by Computer Weekly magazine.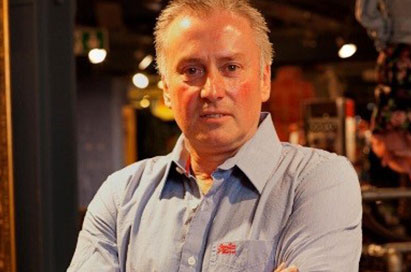 Chas Howes, the former CFO of SuperGroup Plc, draws on the SuperDry story to educate audiences on brand strategy and management, inspirational leadership, and building a retail estate in the UK.
A successful career in finance has seen Chas strengthen and accelerate businesses through periods of change, including major international expansion programmes; as well as rationalising their financial controls, he has exceeded profit and cash targets through effective performance management.
Part of a small management team at SuperGroup Plc, Chas led a rapid expansion plan which saw the business grow from £41m in 2008 to £314m in 2012.
He was appointed to drive enterprise value through controlled growth, oversaw the sale of the business to external investors, and chaired the project team to list the business on the London Stock Exchange in March 2010, winning IPO of the Year in the process and achieving FTSE250 status within 1 year.
Having experience in both large businesses and entrepreneurial start-ups, Chas is the ideal keynote speaker to address all kinds of management teams.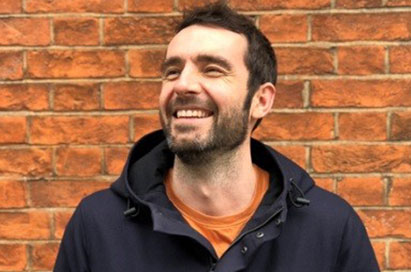 Joe spent the last ten years at innocent drinks, helping to establish the smoothie makers as one of the most engaging and loved brands in the UK.
As innocent's first Communities Manager, he launched the brand on social media and led them to number one in the Social Brands 100 list. As Head of Brand, he was responsible for everything innocent said and did across digital, packaging, customer service, PR and ATL advertising. Throughout his time there, he worked hard to ensure innocent remained an interesting brand that treated its drinkers like human beings.
He now works as a freelance consultant, helping small brands grow big and big brands stay small. He still enjoys the odd smoothie with breakfast.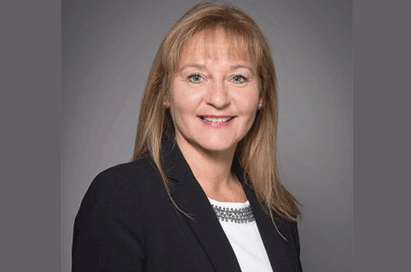 Rose Mistelske, Director of Travel Operations
The Disney adventure began twenty-five years ago for Rose Mistelske. Since October 2015, she has been in charge of Tourism Operations at Disneyland Paris, the leading European tourist destination with nearly 14 million visits per year. "My course of action can be summed up in three key principles, listen to the teams, like the customers, listening is essential to understand, and then rely on human capital to detect each other's strengths and build.
Finally, knowing how to create strong relationships, based above all on the respect of each other and the customer!". Rose Mistelske has held various positions within the Disney group both in sales and in customer relations. "I have spent five years in customer satisfaction strategy and my current mission is the convergence of the skills I've learned during my career."
Among the priority projects for Disneyland Paris is the integration of Business Intelligence. "We welcome so many different customers, with so many different needs, that we need to negotiate this technological shift to stay in step and offer our customers something appropriate." Her mission is to continually improve the customer experience and efficiency of the brand and "make the magic come true!".
---
Package options & sample itineraries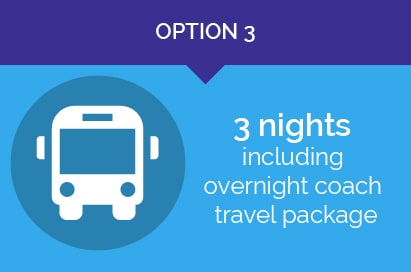 3 night overnight coach package - includes 2 day park ticket
Saturday: Late evening departure. Night time channel crossing
Sunday: Morning arrival at Disneyland® Paris. Day free to use your Disneyland® Pass. Overnight at Disneyland® Paris
Monday: LIVE! Conference, free time in park. Overnight at Disneyland® Paris.
Tuesday: Return coach travel.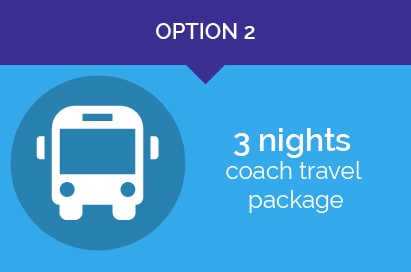 3 night coach package - includes 2 day park ticket
Sunday: Morning departure for Disneyland® Paris, overnight at Disneyland® Paris
Monday: LIVE! Conference, free time in park. Overnight at Disneyland® Paris
Tuesday: Day trip to Paris. Overnight at Disneyland® Paris
Wednesday: Morning free in the Park. Return coach travel.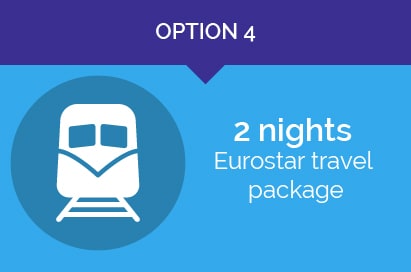 2 night Eurostar package - includes 2 day park ticket
Sunday: Afternoon departure from St Pancras International. Overnight at Disneyland® Paris.
Monday: LIVE! Conference, free time in Park. Overnight at Disneyland® Paris.
Tuesday: Free time to use your Disneyland® Pass. Early afternoon departure. Arrive back in London early evening.
---
Evening activites
Explore the parks: Disneyland® Park & Walt Disney Studios® Park
Shopping in the Disney Village®
Buffalo Bill's Wild West Show
Disney Illuminations Night Time Show
Gaumont Cinema
Evening meal experience at Planet Hollywood or Billy Bob's Country Western Saloon
---
Study themes
Marketing Performance & Strategies
Understanding markets, segmentation, targeting, mass marketing
Branding – building & protecting
Marketing mix – the value of digital & e-commerce
Business Strategy, Decision making & Direction
Problems & challenges when growing a business
Influences on business decisions, technology, ethical & environmental issues, corporate & social responsibility
Difficulties in forecasting future trends
Business Operations – Customer Service
Identifying & understanding customer needs
Methods & benefits of good customer service
Changes in customer service from technology advances
---
Study levels
Suitable for Key Stage 4 & 5 - meeting exam board specifications for AQA, OCR, EDEXCEL, WJEC and SQA.​
---
Educational resources
In order to help you prepare for the Business LIVE! Event, you will receive supplementary information about how each speaker will link to the curriculum as well as a list of desired outcomes. This can be used to follow up with your students when you return.
---
Giving you full support throughout
Before your tour
Your own dedicated NST contact
Bespoke tour itineraries
Unrivalled local knowledge & expertise
Curriculum linked visit programmes
Great value for money - no hidden costs
Free group leader inspection visits
Risk assessment guidance
Safety assured, transport, accommodation and visits
Whilst you're away
Free educational resources
Group-friendly accommodation
Exceptional standards of coaching
On-tour support from our reps on the ground
Support & assistance from our specialists guides throughout your tour
24/7 support just a call away
Extensive group travel insurance
On your return
Priority rebooking services
Rewarding your loyalty with our reward scheme
You say, we listen - we're committed to continuously improving our tours
School travel company of choice since 1967