Latest offers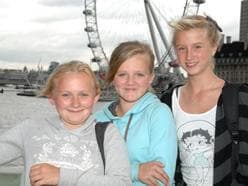 Enjoy our loyalty reward
Save £5pp from your first consecutive year of travel onwards. Click here for more information.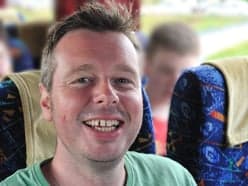 Free inspection visit
Qualify for a 2 night complimentary stay for 2 people in your chosen destination. Find out more.
Barcelona Business Studies School Trips & Tours
This picturesque city has always been one of the Mediterranean's busiest ports and has a strong industrial presence. Many of the goods produced here are well known in the UK and exported worldwide.

NST City Rep
4 nights' B&B accommodation
Return flights & overseas airport transfers
3 days' coaching in resort
Services of an NST Barcelona City Representative to assist with check-in & provide 24hr assistance
Extensive group travel insurance
1 in 10 free place ratio
Price shown is based on 35 paying passengers travelling in February 2017 departing from a London Airport and is subject to availability.
---
On-tour support
On-tour support includes...
Additional on-tour support available...
Pre-booked meals at great group prices
Pre-booked and pre-paid Barcelona public transport tickets
A choice of packed lunches for your group throughout your stay
---
Accommodation
Popular options in Barcelona
This is only a sample of our entire range, so for expert advice on accommodation to suit your group's specific needs, speak to one of our Educational Travel Advisors.
---
Top visits
Circuit de Catalunya Guided Tour
Discover how a race is organised and controlled, see where mechanics work and access the briefing room, podium, press room, race control, lounge, boxes and the paddock.
The electronic trading floor of the Barcelona Stock Exchange receives over 700,000 visitors each year. With the latest technology, more than 600 monitors and a video wall providing real time information on market movements, this guided tour in English offers pupils a glimpse into the fast-paced market floor and an insight into the finance industry. LIMITED AVAILABILITY.
This family-run firm has become one of the world's biggest-selling producers of sparkling wine and the leading brand in Spain. Freixenet currently owns wineries in some of the world's most important wine growing areas and its products are exported to more than 150 countries. Take a guided tour of the winery, built in 1922, where you'll be able to learn about the cava-making process and how to serve and store it. The tour also includes a 10 minute audiovisual exhibit about the history of Freixenet.
Take a guided tour of this famous brewery and discover how numerous generations of master brewers have perfected this lager. During your visit, you will see the brewing process, packaging and loading.
NST and PortAventura have been working closely together to bring you the very best value tickets.
PortAventura has everything to make a school trip unforgettable! Both pupils and teachers will have a great time in the two amazing parks. PortAventura Park is an astonishing amusement park divided in six thematic areas with many rides and shows. Costa Caribe Aquatic Park is a water park packed with waves and slides.
Together you can travel around the six themed areas of the park: Mediterrània, China, México, Polynesia, Far West and SésamoAventura. Take in several shows, from the dazzling wonders of Teatro Imperial in China to the exotic dances of Polynesia and then enjoy the thrills and spills of the many, many rides.
This world-famous football stadium offers pupils the opportunity to experience the awe-inspiring size of this venue whilst also learning about the heritage and history of Barcelona FC.
Take a two hour tour of Barcelona's historic harbour on foot then continue in a traditional sailing boat to get a view of the port from the sea whilst taking in an audio-visual explanation of the port's activity. Afterwards, your pupils will have the opportunity to explore this exciting urban space. With many attractions all within a beautiful setting, at Port Vell your group will enjoy visiting a wide
range of shops, museums, eateries, an arcade games centre, Barcelona's aquarium, and a state-of-the-art large screen cinema, offering 3D movie experiences.
La Fageda Dairy Farm & Producer
This non-profit organisation supports social integration of handicapped people in the region by providing employment. Tour the dairy farm, which provides milk for a range of products including yogurts, desserts and drinks, and learn about the milking operation and health and welfare of the animals.
Pupils will enjoy wandering along this famous street with its variety of shops, cafés, market stalls and street entertainers.
Take a visit to the famous park which was designed by Antonio Gaudí. Beautiful examples of his extraordinary work can be seen here. The serpentine pathways take you on a journey past a magnificent fusion of architecture and natural forms, benches shaped like dragons, a gatehouse topped with fly agaric mushrooms and Casa Batlló's melting façade, resembling skulls, masks and sharks teeth. The park's high-point also provides fabulous views of the city.
A fascinating visit for all groups and a must for anyone studying 3D.
Gaudí's unfinished masterpiece remains a popular tourist attraction and a world renowned emblem of the city. Pupils will be amazed by its sheer size and its architectural complexity.
Based on Gaudí's plans of 1954, this stunning building is still under construction and is due to be completed in 2026. During a visit here, pupils can walk up the spiral steps to see the openwork spires whilst at the same time stone snakes, lizards and frogs pop out from the architecture.
This historic, hilly area provides the best views of Barcelona. Pupils can explore its wide range of attractions, including the Olympic Stadium and the famous Spanish Village, Poble Espanyol, as well as artisan workshops and tapas bars. The Magic Fountain of Montjuïc offers a spectacular display of colour, light, movement, water and music too!
This fascinating show, based on the heart-stopping and passionate art of Flamenco dancing, is a must for groups and a true cultural experience from Spain's musical heritage.
Originally a Roman Village, this beautiful area is a fantastic combination of old and new with the main attraction of a stunning cathedral. The narrow winding streets, with their many shops and eateries, are great for exploring!
A complete village consisting of streets and squares with reconstructions of famous or characteristic buildings from all over Spain. Pupils can practise their language skills in the many buildings housing working craftspeople, souvenir shops, cafés and restaurants.
The renovated harbour area has a number of attractions including the IMAX Cinema and Maremagnum. Pupils can explore the largest aquarium in Europe, observing over 450 different species and marvellous underwater scenes. Visit the wide range of shops, eateries, an arcade games centre and a state-of-the-art large screen cinema, offering 3D movie experiences, too!
Pupils can taste a wide variety of traditional Spanish dishes at this fun and popular evening activity. Available within all resorts.
The largest water park on the Costa Brava has numerous water rides and even a bungee-jump.
---
Evening activites
Tapas Tasting
Flamenco Show
---
Transport
Available from any location in the UK, our executive coaches are fitted with seatbelts, toilet facilities, air conditioning, DVD and reclining seats.

Coach
We can arrange for your group to fly from a range of UK airports and we'll work with you to plan your route at the best value possible.

Flight
---
Giving you full support throughout
Before your tour
Your own dedicated NST contact
Bespoke tour itineraries
Unrivalled local knowledge & expertise
Curriculum linked visit programmes
Great value for money - no hidden costs
Free group leader inspection visits
Risk assessment guidance
Safety assured, transport, accommodation and visits
Whilst you're away
Free educational resources
Group-friendly accommodation
Exceptional standards of coaching
On-tour support from our reps on the ground
Support & assistance from our specialists guides throughout your tour
24/7 support just a call away
Extensive group travel insurance
On your return
Priority rebooking services
Rewarding your loyalty with our reward scheme
You say, we listen - we're committed to continuously improving our tours
School travel company of choice since 1967
---