Latest offers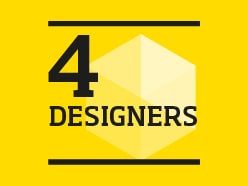 Why choose a 4 Designers event
High calibre LIVE speakers
Linking the curriculum with the real world
Industry advice on future career opportunities
Networking opportunities
Ideal for exam preparation
Plus...experience London & build student confidence & experience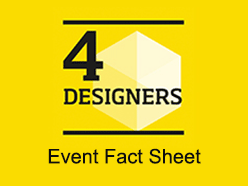 Download a 4 Designers! fact sheet now
Download here.
4 Designers Student Event, London - 18th February 2019
Inspire their future career at our 4 Designers event in London on Monday 18th February 2019. This full day event created for students of graphic communication consists of four sessions, chaired by an expert in the field of design.
Our speakers, who represent a broad range of design fields, will talk about their influences and the challenges of working in such a demanding and exciting industry. They'll also take part in Q&A sessions, where students can gain invaluable advice for their future careers. This event is chaired by Patrick Baglee who founded 4 Designers in 1999. His writing on design has appeared in Eye, Design Week, Blueprint and Creative Review.
Meeting your learning objectives - 4 Designers will inspire graphic communication students that are considering a career in the field by hearing first-hand from leading designers what it means to be a graphic designer. Learn more about our full range of LIVE! events here.
Entrance to 4 Designers Conference 2019

1 nights' accommodation on B&B basis

1:10 free place ratio for staff on a twin room basis

Services of the Events Team in London throughout your stay

Extensive group travel insurance
Please note; this package does not include travel, contact us for your rail or coach requirements
Price shown is based on 20 paying passengers.
---
On-tour support
Expert speaker presentations - a chance to see the processes involved in working to a brief and how a graphic designer need to understand their intended audience to meet that brief.
Q&A session - interactive question and answer sessions where students can find out more about the speakers' career paths and the opportunities for future study, offering inspiring and invaluable career advice for anyone considering a career within the creative world.
---
Past speakers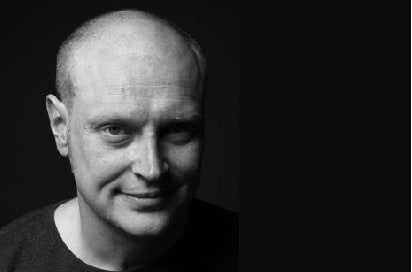 Jonathan Barnbrook Founder, Barnbrook
Barnbrook is one of the most well respected design practices in Britain, and its founder Jonathan Barnbrook is one of the UK's most celebrated design practitioners, type designers and creative activists. Founded in 1990, the studio enjoyed a long working relationship with the late David Bowie, starting in 2000 and including covers for the 2002 release Heathen and 2003's Reality, as well as the design of the graphics for the V&A's 2013 exhibition David Bowie is. Most recently Barnbrook developed the controversial (and quite brilliant) 'white square design' for The Next Day, and the final design for the album Blackstar released two days before Bowie's death.
In typography the studio is known for the development of pioneering and now ubiquitous typefaces including Mason (one of the first digital items to be catalogued by The Museum of Modern Art), Exocet, Prozac and Bastard. Barnbrook has also participated in numerous activist collaborations, working with the occupy movement, with Banksy on the Dismaland show in 2015 and with adbusters for whom he created a huge billboard on the Las Vegas strip that featured the words of Tibor Kalman who advised designers 'to stay away from corporations that want you to lie for them'. The studio's contribution to graphic design was recognised in a major exhibition at the Design Museum in London.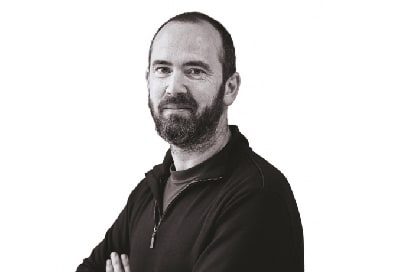 Jim Sutherland Founder, Studio Sutherl&
Jim Sutherland studied design at Norwich School of Art and worked at The Partners and HGV before co-founding Hat-trick Design in 2001. The studio's thoughtful approach and impeccable output helped it become one of the most awarded design agencies in the UK. In 2014 he founded Studio Sutherl&,setting out with the intent to be agile, personal, and collaborative - building teams from the best artists, architects, writers, strategists, fashion designers and others to suit each project.
Over almost 30 years of work he has rebranded the Arts Society, Natural History Museum, Wimbledon Lawn Tennis, Land Securities, Williams F1, Prostate Cancer UK, Welsh National Opera, and University of Westminster and designed over 50 stamps for the Royal Mail. He's been the recipient of over 150 professional awards, including four yellow pencils at D&AD and Best in Show (twice) at the Design Week Awards. He has judged D&AD, Design Week, Loeries (SA), Kinsale, Roses, ADNC and FreshAward schemes. In 2017, Studio Sutherl& was D&AD's most awarded design agency. He's spoken at Design Indaba, the London Design Festival and Clerkenwell Design Week. He is a visiting Professor in Design at Norwich University of the Arts, was on the D&AD Executive board from 2009 to 2012 and a governor at Norwich School of Art between 2010 and 2014. His own books are award-winning in their own right, including Eeormoo?!, which won a wood pencil at D&AD in 2017, and Hide&Eek!, which won a yellow pencil at D&AD in 2014.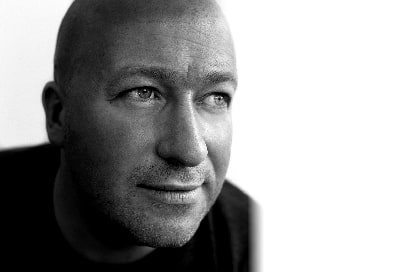 Bryan Edmondson Founder, SEA Design
Bryan Edmondson is a British graphic designer and founder of the renowned design consultancy SEA. He studied graphic design at Newcastle Polytechnic, then took roles at Roundel, Williams & Phoa and Imagination. He founded SEA in 1996 and the studio quickly established an enviable reputation for its work in brand identity and strategy and for an impeccable standard of art direction. Over the past 20 years SEA has worked across a variety of sectors, from luxury and lifestyle brands to cultural institutions that seek uncluttered communication and transformation through design, including Jamie Oliver, Matthew Williamson, EMI, GF Smith, adidas/Porsche, W Hotel and Fedrigoni.

Bryan's passion for typography made SEA the perfect collaborators on the recent rebrand of Monotype, as well as in the development of its Pencil to Pixel installations in both London and New York, and the creation of the company's new London HQ in collaboration with Ben Adams Architects in 2016. His work is widely published and has been the recipient of multiple national and international creative accolades. Passionate about design education, since founding SEA Bryan has lectured at many UK universities and been a speakers at events for the D&AD, Semi Permanent (NZ), Typo Circle, 4Designers, and the Northern Design Festival. His appearance as one of the contributors to Fedrigoni's Thoughts on Design was one of the most anticipated design talks of 2017.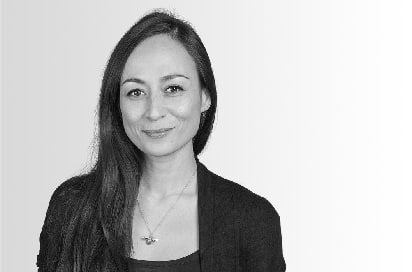 Katherina Tudball, Design Director, The Partners
Kath Tudball is Design Director at The Partners. She has over 15 years' experience creating brands for some of the world's most prominent organisations and is passionate about creating design that delivers a positive social impact.
She has worked on numerous projects in the arts, culture, education and non-profit sectors, including the rebrand of the Science Museum and, most recently, #RewritingTheCode, a gender equality campaign for the children's charity Theirworld that reached 86 million people in under three months. Her work for client London Cru, London's first winery, won a host of creative industry awards for its innovative identity design.
She graduated from Central Saint Martins and is passionate about the importance and impact of design education; she leads a partnership with D&AD New Blood Academy that promotes young design talent and is a regular visiting lecturer and speaker at Central Saint Martins and Lincoln Universities. Kath's passionate advocacy for diversity in creativity has been recognised by D&AD's members, who elected her to the Board of Trustees in 2016. She is a regular design judge for schemes including D&AD professional and New Blood awards.
She also has a collection of really spectacular shoes which she uses to walk all over misogyny, both in the industry and out.
---
Sample itinerary - 2 day, 1 night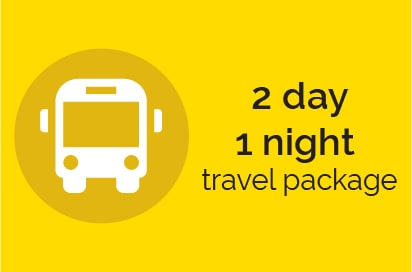 Sample itinerary – 2 day, 1 night
Sunday: Group to make own way to London (Please contact us for rail or coach prices). An afternoon of visiting galleries and museums. Overnight in London.
Monday: 4 Designers conference. Group to make own way home.
We can arrange executive coach transporation or rail tickets for your group.
---
Evening activites
Street photography in tourist areas

West End Show for insight into staging & costumes

Museum & galleries open during the evening

Jack the Ripper tour

Evening ghost bus tour
---
Study themes
Advertising
Role of graphic communication in marketing strategies, logo design, corporate identity

Design briefs & the constraints of working to them

Understanding audiences, digital channels & social media
Illustration
Relationships between illustration & narrative

Use of digital technology such as photo-editing & vector-based software

Branding & Packaging Design
Brand identity, building & loyalty

How packaging is determined, legal requirements & constraints
Typography
Letter forms, font types

Uses of typography in advertising
Multi-media & Information Design
Appropriate use & combination of techniques, words, visual 2D & 3D representations

Different formats for different audiences
---
---
Transport
Available from any location in the UK, our executive coaches are fitted with seatbelts, toilet facilities, air conditioning, DVD and reclining seats.

Coach
Rail is a convenient travel option for small groups.

Rail
---
Giving you full support throughout
Before your tour
Your own dedicated NST contact
Bespoke tour itineraries
Unrivalled local knowledge & expertise
Curriculum linked visit programmes
Great value for money - no hidden costs
Free group leader inspection visits
Risk assessment guidance
Safety assured, transport, accommodation and visits
Whilst you're away
Free educational resources
Group-friendly accommodation
Exceptional standards of coaching
On-tour support from our reps on the ground
Support & assistance from our specialists guides throughout your tour
24/7 support just a call away
Extensive group travel insurance
On your return
Priority rebooking services
Rewarding your loyalty with our reward scheme
You say, we listen - we're committed to continuously improving our tours
School travel company of choice since 1967